June 2018
6 Fabulous July 4th Firework Shows
Get ready to say, "Happy birthday, America!" In just a couple of weeks, families across the country will flock to barbecues, concerts and, of course, Fourth of July fireworks. We've rounded up some of the finest fireworks festivities near HGV and Hilton properties, and even included a patriotic—and super simple, on the go—cocktail recipe to keep you cool before, or after, the day's events.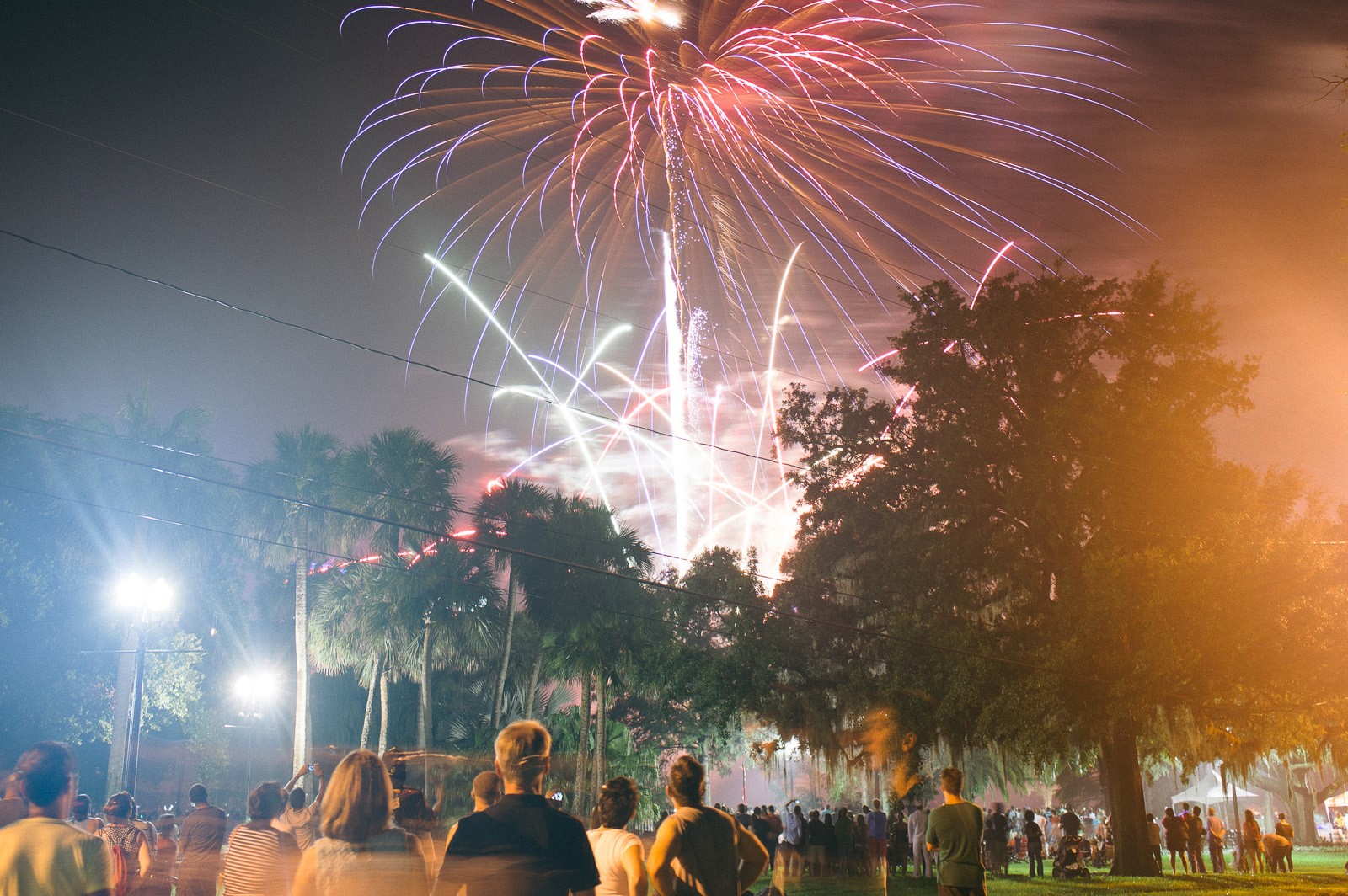 [caption/credit] Catch Fireworks at the Fountain over Lake Eola in Orlando this Fourth of July. Photo courtesy of Mike Ortiz, Flickr.
Orlando
In downtown Orlando, celebrate this patriotic holiday with a dual fountain light show and fireworks extravaganza at Lake Eola Park. The 41st annual Fireworks at the Fountain will take place on the shore of Lake Eola starting at 4 p.m. Festivities will include children's activities, live music, and food and drinks for purchase—including items available inside the event's beer garden —and conclude with the event's incredible fireworks show, which begins at 9:20 p.m.
Where to Stay: Las Palmeras, a Hilton Grand Vacations Club or Hilton Grand Vacations Club at SeaWorld.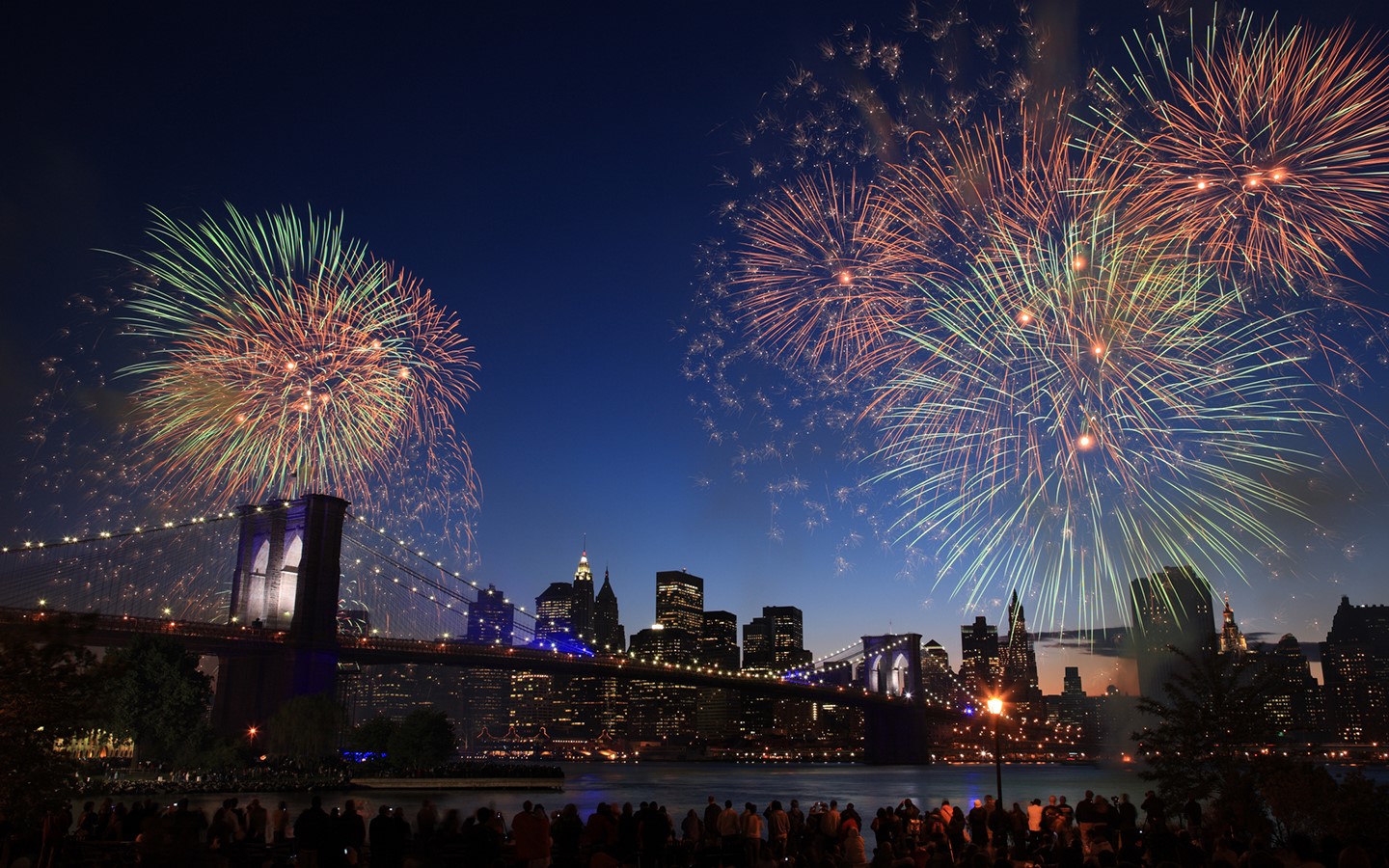 [caption / credit] Stand along the East River or on one of New York's many bridges to catch the festive Independence Day fireworks. Photo by Veni / Getty Images.
New York City
Catch Macy's 42nd annual Fourth of July Fireworks in New York. The fireworks will be shot off from East River barges. See the fireworks from FDR Drive or from downtown at the South Street Seaport piers.
Where to stay:The Residences by Hilton Club.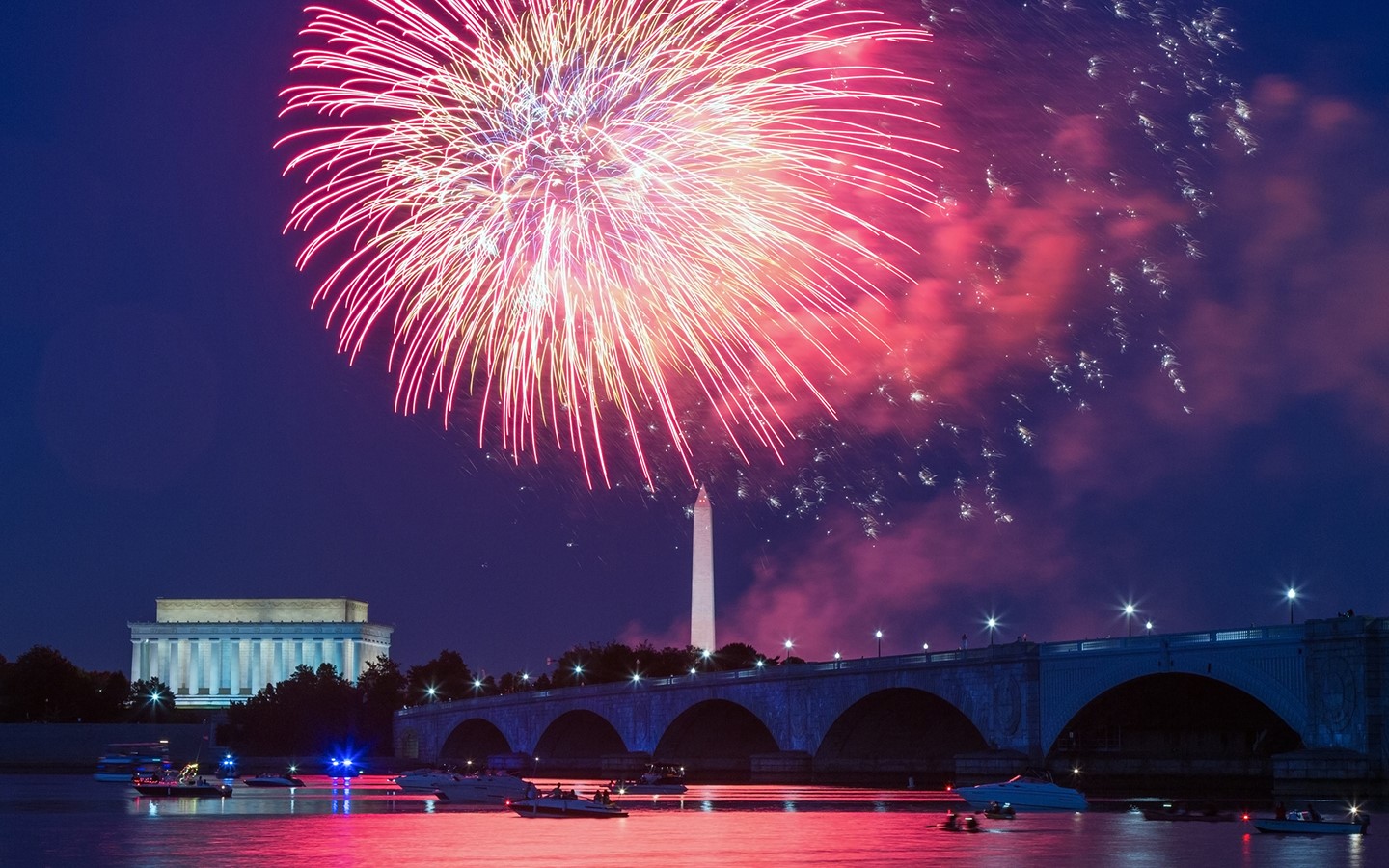 [caption/credit]Fireworks explode over Washington, D.C., landmarks like the Lincoln Memorial, Washington Monument and Key Bridge during A Capitol Fourth. Photo by Adam Parent / Getty Images.
Washington, D.C.
Head to the National Mall in Washington, D.C., for A Capitol Fourth. The celebration features music by the National Symphony Orchestra as well as a concert with past performers including talent like the Beach Boys, Neil Diamond and Dolly Parton . Find out the best places to view the firework show here.
Where to stay: The District by Hilton Club.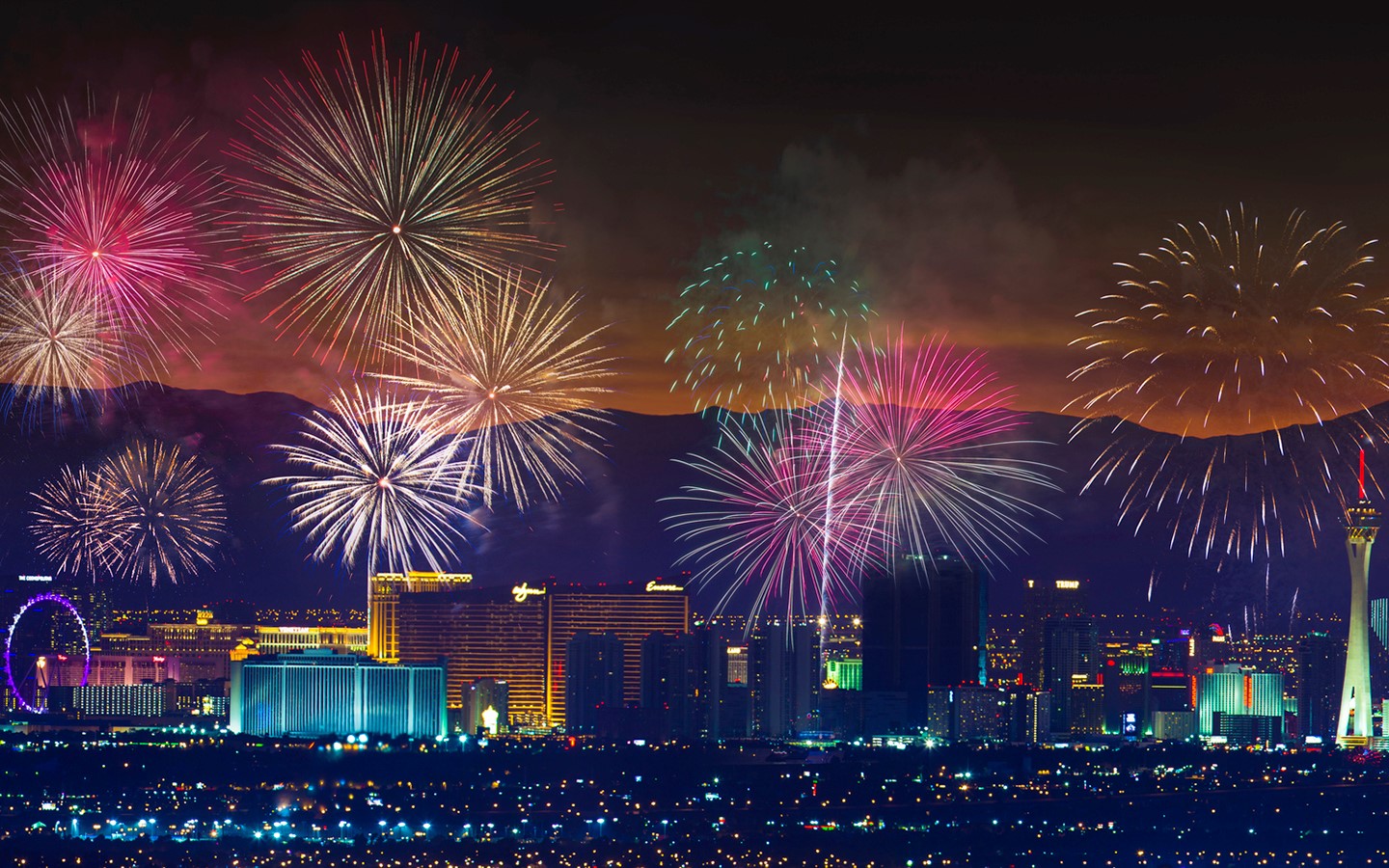 [caption/credit] Catch Fourth of July fireworks in Las Vegas from a variety of spots such as standing on the Strip or while riding the High Roller Ferris wheel. Photo by LPETTET / Getty Images.
Las Vegas
Celebrate America's birthday poolside with a cocktail in hand. Cool off with a classic, like a piña colada, or try a popsicle — made with Bacardí Razz, Blue Curaçao and lemonade — at Hilton Grand Vacations Club at the Flamingo. In the evening, fireworks will make the Las Vegas sky glow even brighter than normal. Book a ride on the 550-foot tall High Roller Ferris Wheel for a great view of the show.
Where to stay: Hilton Grand Vacations Club at the Flamingo or Elara, a Hilton Grand Vacations Club.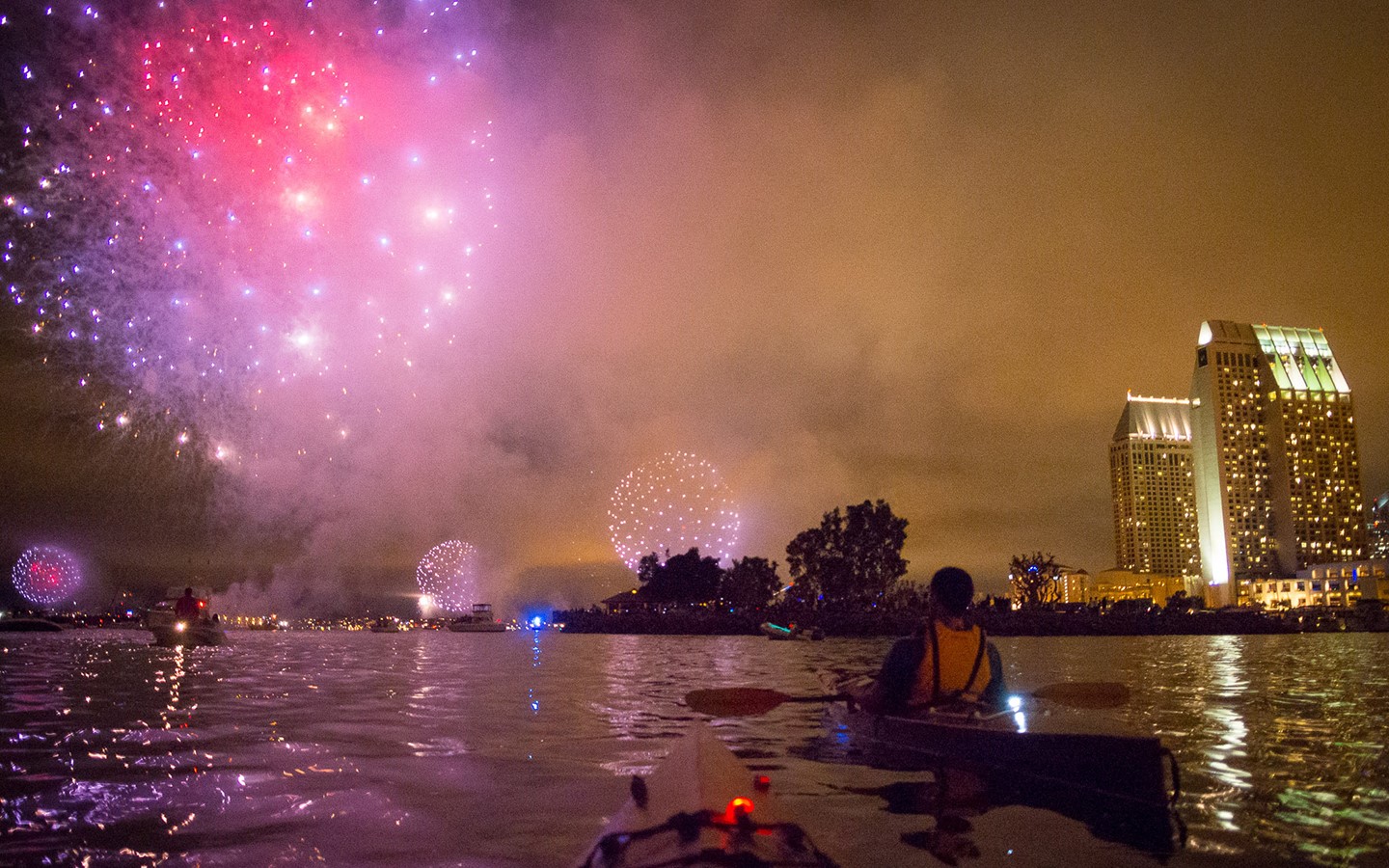 [caption/credit] Watch the Big Bay Boom from the land or water in San Diego. Photo by Kevin L. Moore, Flickr.
San Diego
A salute to military families and service heroes, Big Bay Boom is the largest firework show on the West Coast. Watch nearly 20 minutes of choreographed fireworks shoot up from four San Diego barges beginning at 9 p.m.
Where to stay: Hilton Grand Vacations Club at MarBrisa, Grand Pacific Palisades Resort or Carlsbad Seapointe Resort, all located in nearby Carlsbad.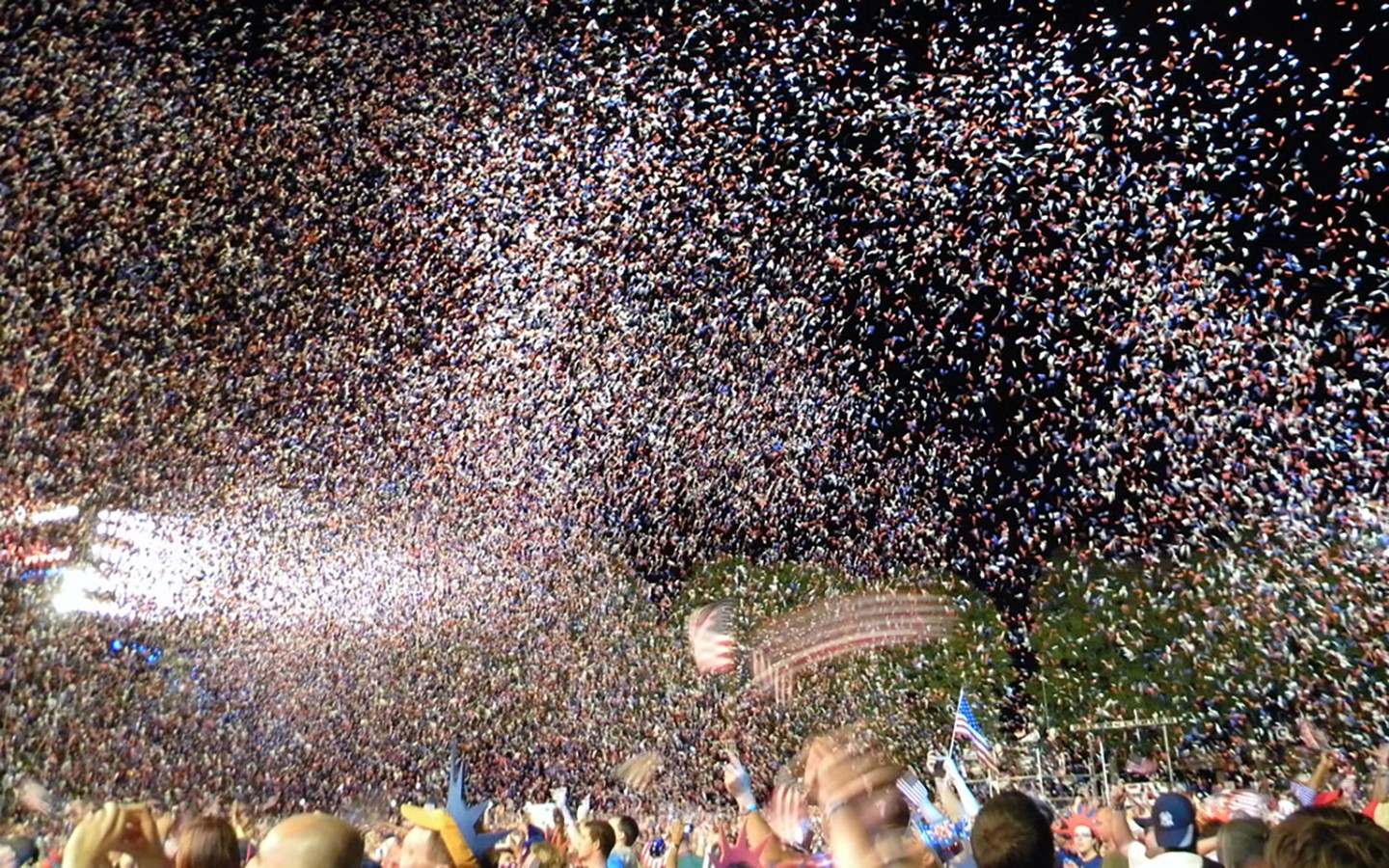 [caption/credit] Throw confetti, wave a flag and watch the sky light up during the Boston Pops Fireworks Spectacular. Photo courtesy of Bex, Flickr.
Boston
The Boston Pops Fireworks Spectacular is one of the nation's most famous fireworks shows. On July 4, the Boston Pops orchestra plays during the choreographed fireworks display along the Charles River, just a short distance from where Members aboard the Unforgettable Independence Day Getaway Member Cruise will be docked for the night.
Where to stay:For Members who aren't already on the Independence Day cruise, rest your heads at the DoubleTree by Hilton Boston Bayside.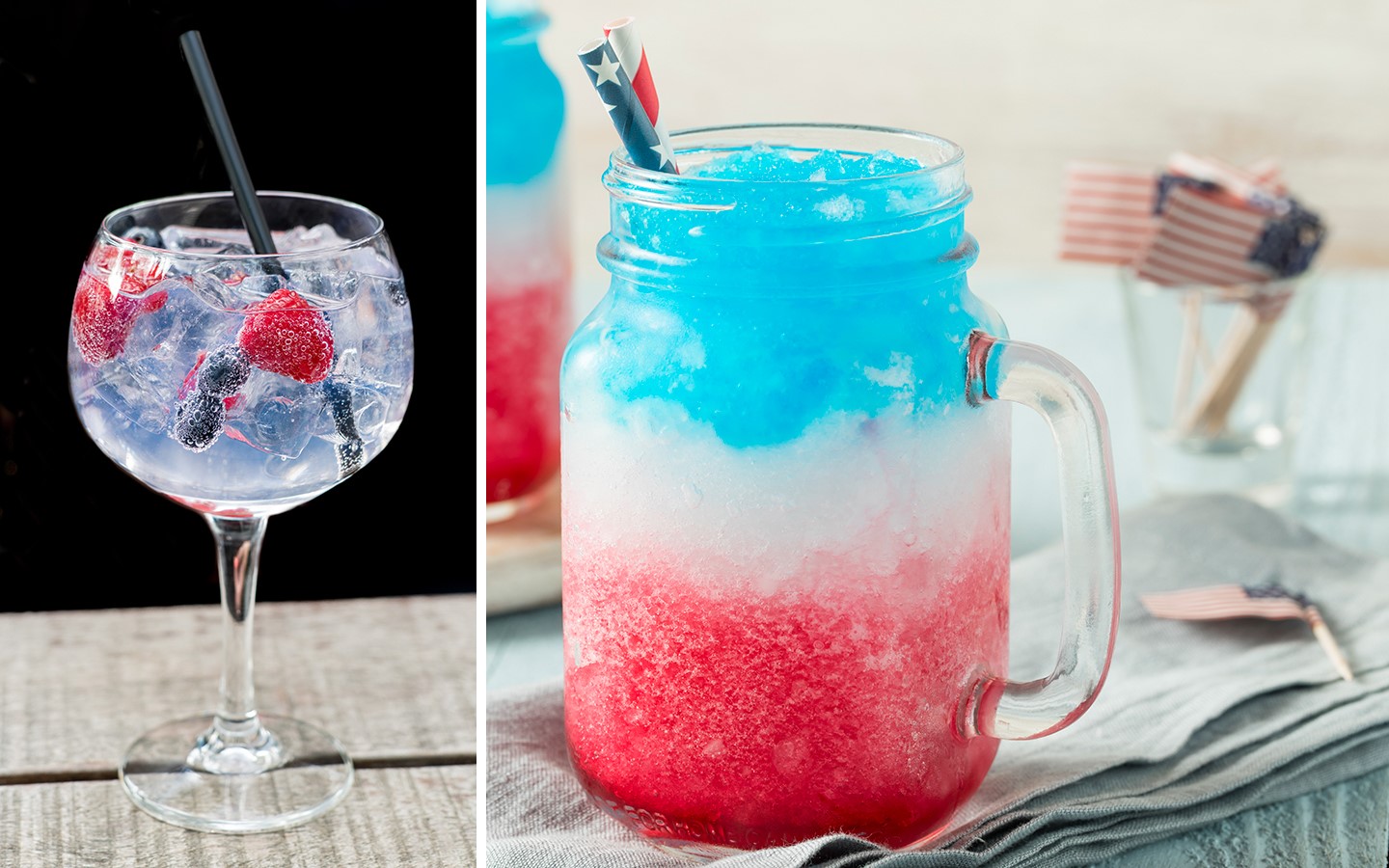 [photo caption/credits] Cool off with a little red, white and blue. From right, photos by lvotheeditors and Bhofack2 / Getty Images.
Cool off with an All-American Gin and Tonic
Make a traditional gin and tonic (with 4 ounces tonic water, 3 ounces gin), but instead of garnishing the drink with a lime, add in blueberries and raspberries for a patriotic pop. If your resort has a blender, choose from a variety of other refreshing Fourth of July-themed summer drinks like red, white and blue vodka lemonade slushies, or cranberry, blueberry and yogurt smoothies.