January 2020
Visit Chicago This Year
With its world-class museums, iconic architecture and historic jazz clubs, Chicago ticks all the getaway boxes. Whether you're exploring the city's quirkiest neighborhoods or visiting its lakeside parks, we've rounded up the best ways to experience the Windy City like a local.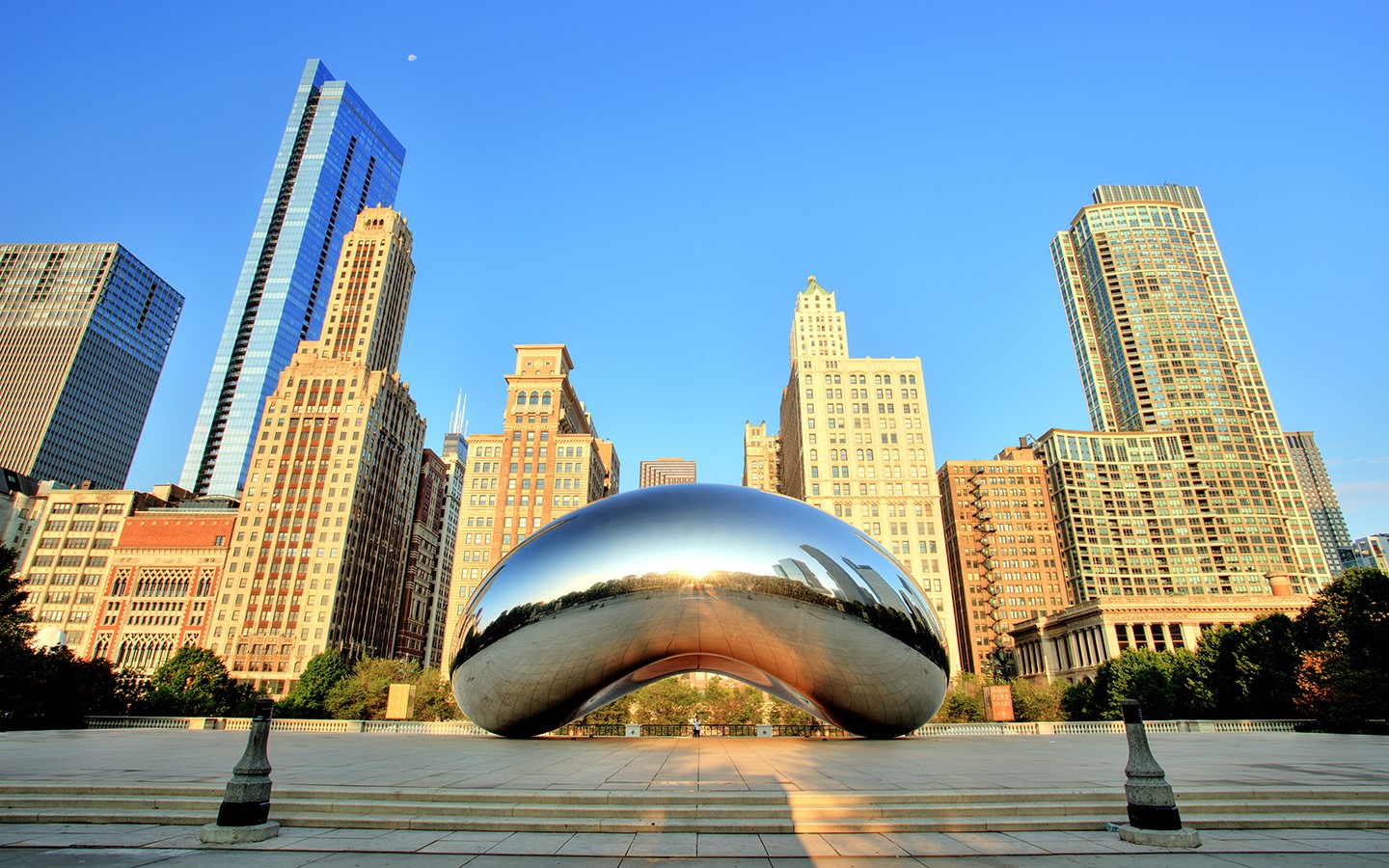 The iconic Cloud Gate sculpture, also known as The Bean, in Chicago's Millennium Park
Credit: RomanSlavik.com/Shutterstock.com
Get Your Culture Fix
Start your trip with a visit to the Art Institute of Chicago, arguably the city's grandest museum. The whole place is packed with jaw-dropping art, but be sure to see the Impressionist collection, which showcases iconic works by Claude Monet, Pierre-Auguste Renoir and Edgar Degas. For something a little more modern, head to the Museum of Contemporary Photography for an ever-rotating collection of visually-striking photography by local and international snappers.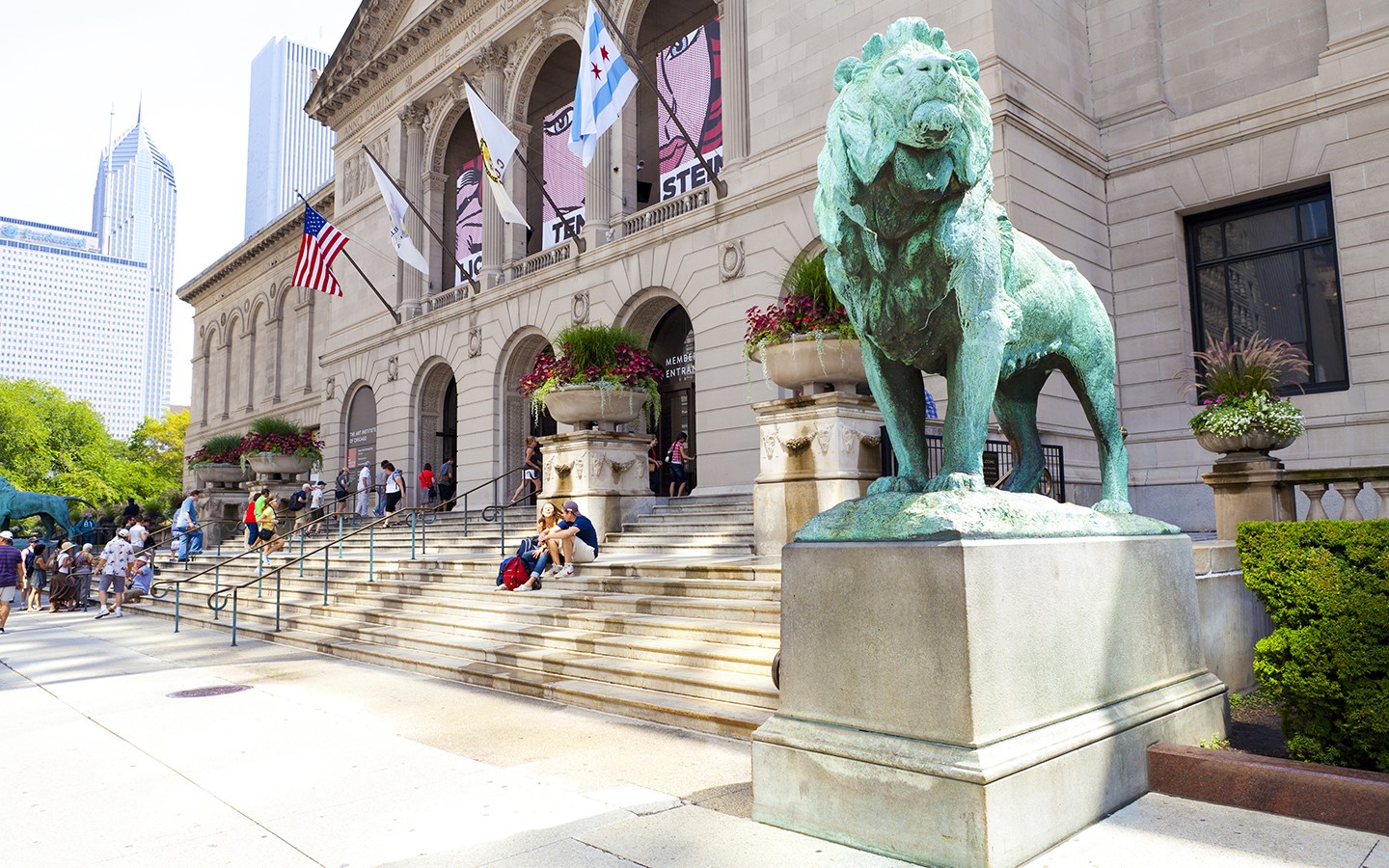 The Art Institute of Chicago, one of the largest art museums in the United States
Credit: MaxyM/Shutterstock.com
Catch a Jazz Show
Skip the mainstream theaters and make for Chicago's boutique jazz clubs instead. Once run by Al Capone, The Green Mill is something of a Chicago institution. Most months, you can catch jazz pianist and vocalist Patricia Barber playing — but tickets sell out fast, so be sure to book ahead. Meanwhile, for local music talent slide into a seat at the new-ish Winter's Jazz Club, a dimly-lit jazz and blues bolthole overlooking the Ogden Slip. Catch a show with a drink for $10 a ticket.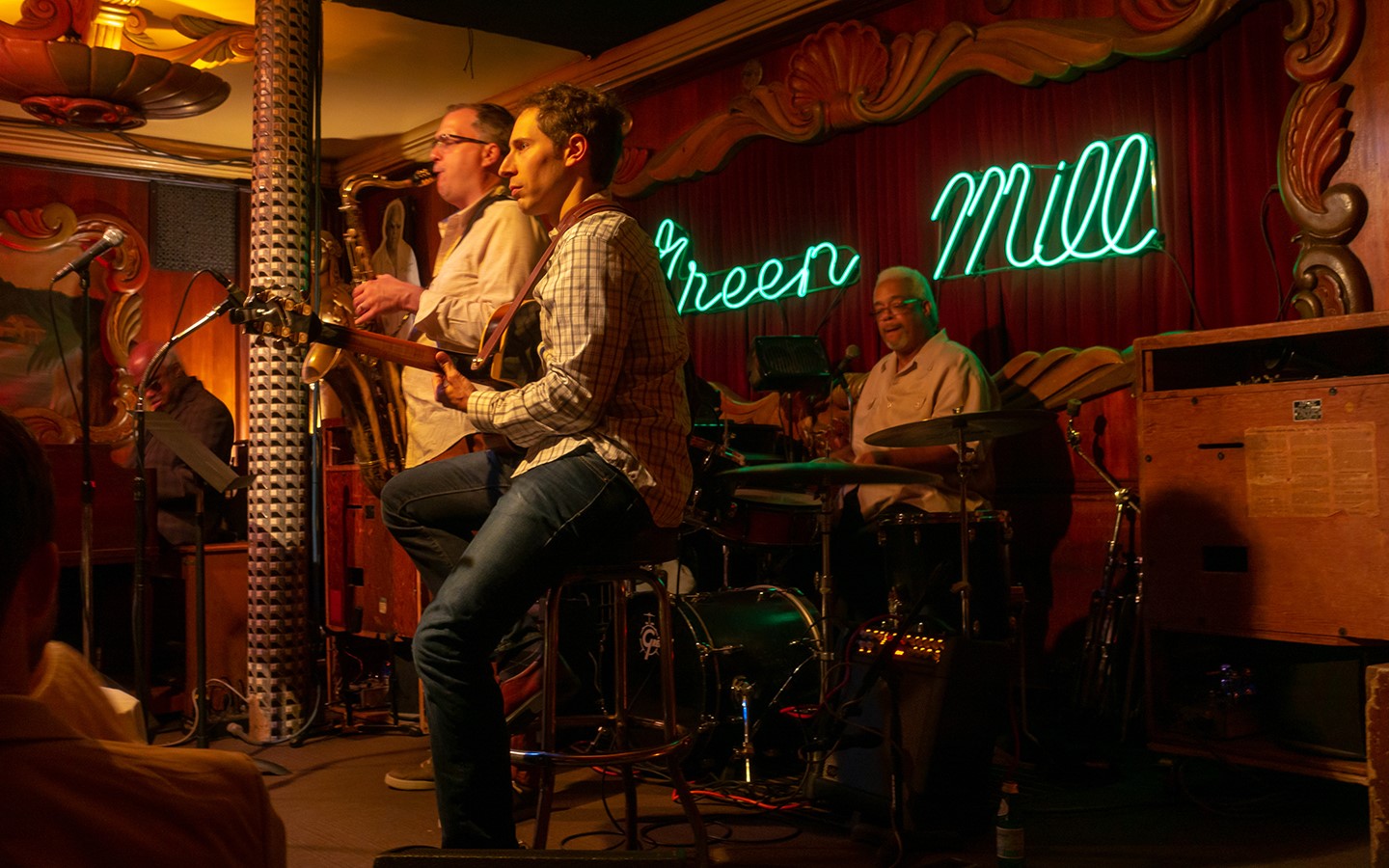 Musicians at Chicago's iconic Green Mill Jazz Club
Credit: Anton Gvozdikov/Shutterstock.com
Check out the Coolest Restaurants
Follow the in-the-know locals to popular watering hole The Signature Room at the 95th for cocktails and beautifully presented plates of upscale American cuisine, or head to Labriola for what is arguably Chicago's best deep dish pizza. Among them is ALTHEA by Matthew Kenney, offering masterful interpretations of traditional dishes using all-vegan ingredients (think dumplings made from kimchi and coconut and a three-beet carpaccio).
Be Indoors but Feel Outdoors
Stay toasty with a visit to the frond-fringed, glass-topped Lincoln Park Conservatory, home to around 40,000 of the world's most exotic plants. Built in the late 1800s and overlooking Lake Michigan, it's the ideal spot for a fragrant break in between sights or simply somewhere to warm up when the famous Chicago wind picks up. There are regular flower shows, too, which run across the conservatory's four houses (the Palm House, Fern Room, Orchid House, and Show House).
Plan your Chicago vacation today with HGV. Visit the resort page on the Club website to search for availability.
*Top photo: A view of the Chicago skyline, as seen from Lincoln Park (credit: Sean Pavone/Shutterstock.com)
HGV Destinations