February 2020
A Beginner's Guide to Big Island Cuisine
Made up of more than 100 islands dotted along a line in the middle of the Pacific, the Hawaiian archipelago is home to incredible cuisine that is as diverse as its population.
"We have an amazing array of local dishes here in Hawaii drawn from lots of different influences — including Japanese, Portuguese, Chinese and Spanish, as well as native Hawaiian," says Donna Lim, bartender at Kings' Land by Hilton Grand Vacations Club and a local food aficionado.
With such variety to offer, from rich stews and burgers to berry-based bowls and coconut cream puffs, it can be hard to know where to start. Here, Donna walks us through the best dishes, many of which are available at Kings' Land, for a true taste of island life.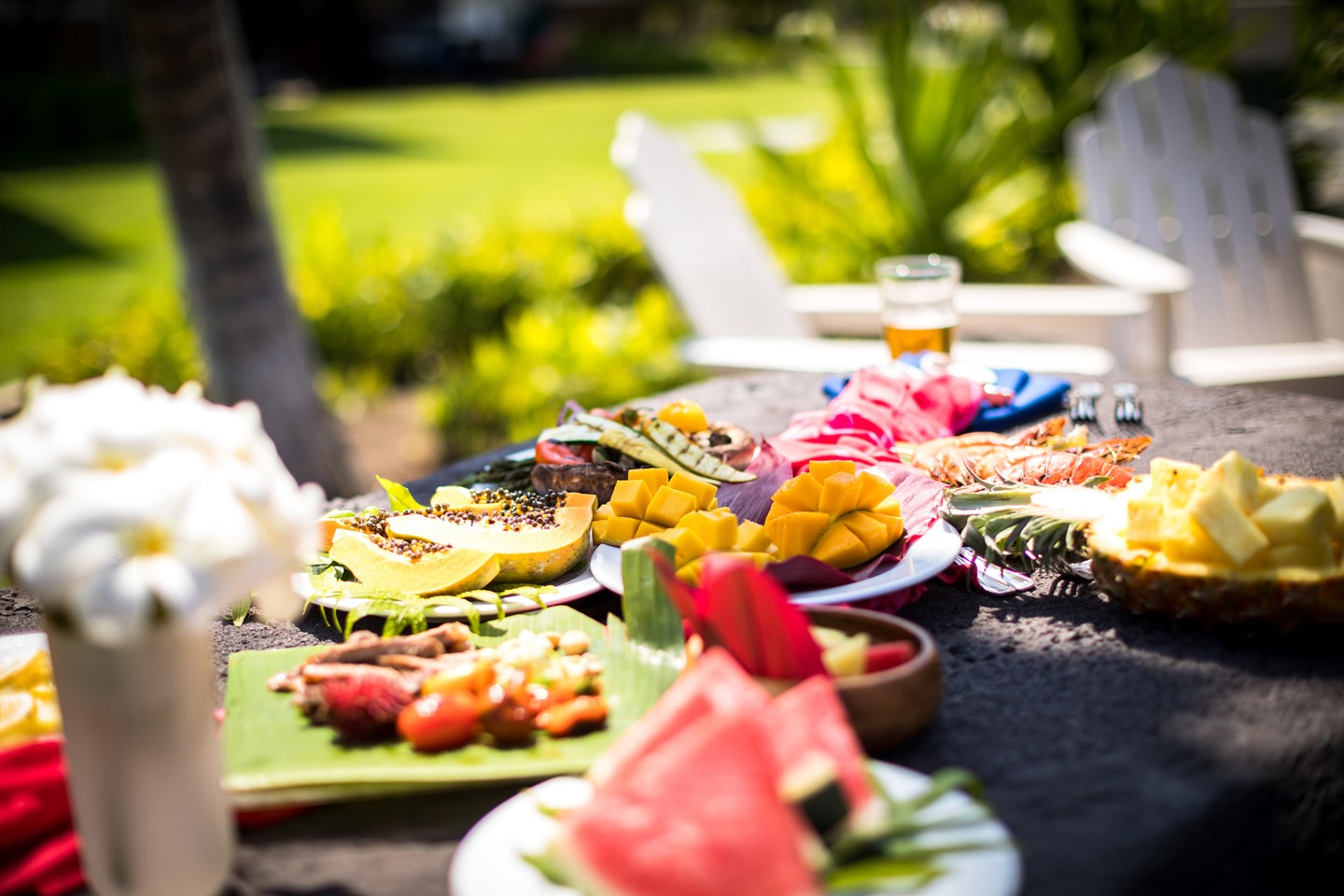 Colorful Hawaiian dishes at Kings' Land by Hilton Grand Vacations Club
The Must-Try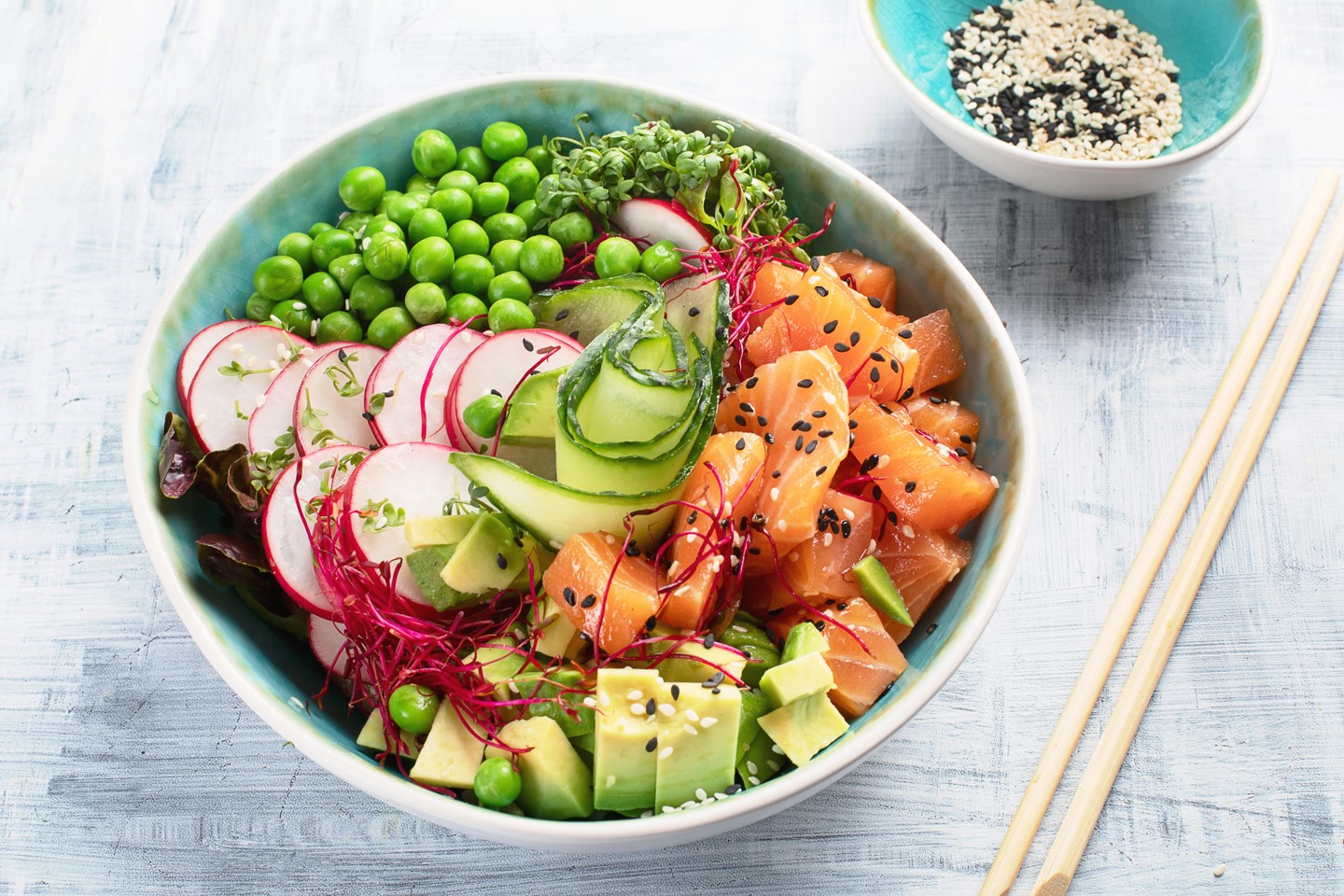 A bright bowl of poke, a classic Hawaiian dish
Photo by bitt24/Shutterstock
"One of the newest dishes we're serving at Kings' Land is a true Hawaiian classic: poke. Pronounced poh-kay, poke is seasoned cubes of raw fish — usually mahi mahi or ahi (yellowfin tuna) — mixed with shoyu (Japanese soy sauce), sesame oil, chili peppers and green onions. Here at Kings' Land, it's served as a twist on nachos, so it comes on a bed of taro (root vegetable) chips with sesame seeds and a wasabi aioli." Delicious!
A Hawaiian Classic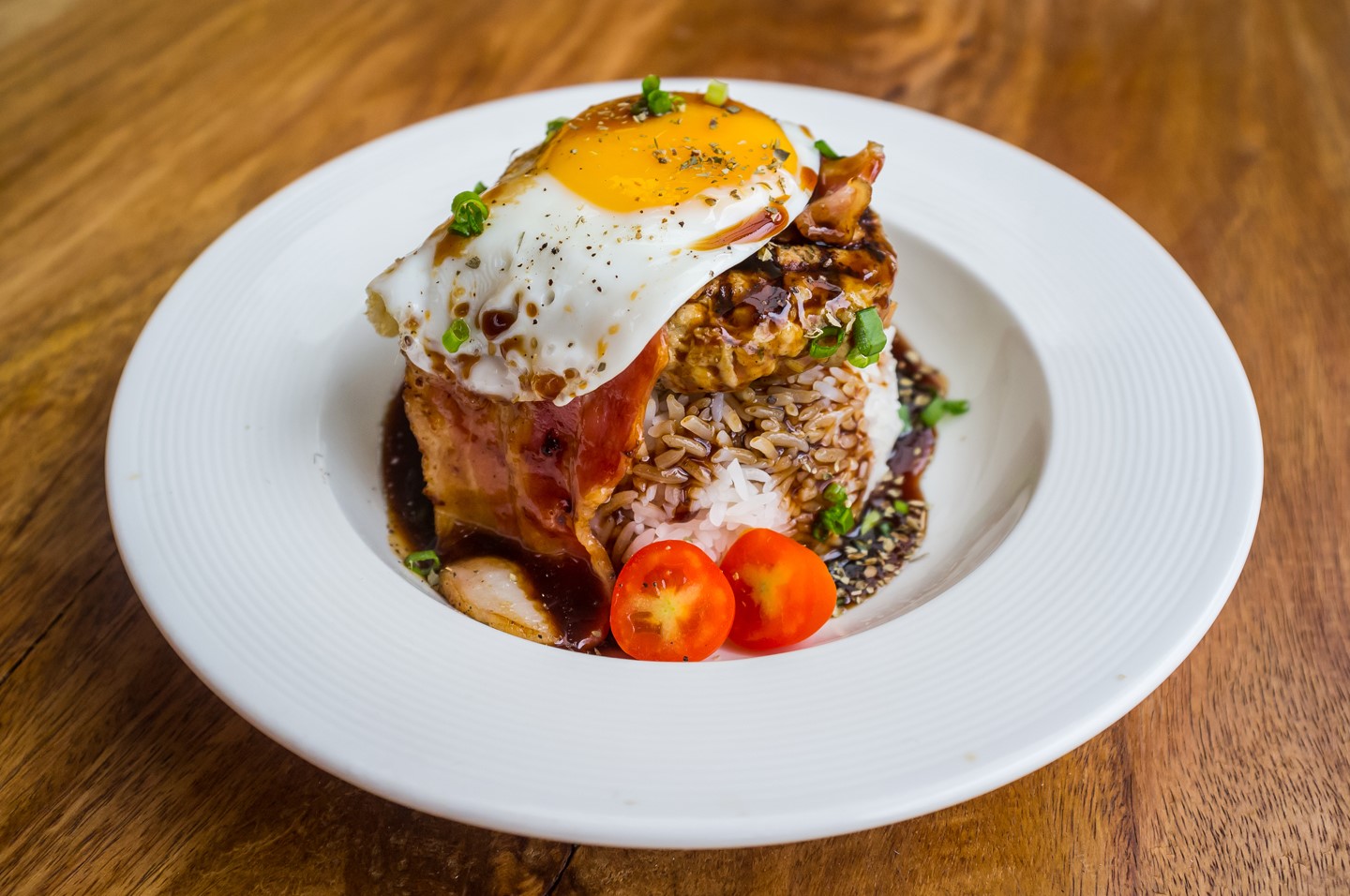 Loco moco, a classic Hawaiian comfort food dish
"Another recent addition to our resort menu is a real, local comfort food dish: loco moco. It consists of white rice topped with a hamburger patty, a fried egg (over-easy) and brown gravy. Sometimes it also comes served with onions and mushrooms. You can eat it for breakfast, lunch or dinner."
The Essential Side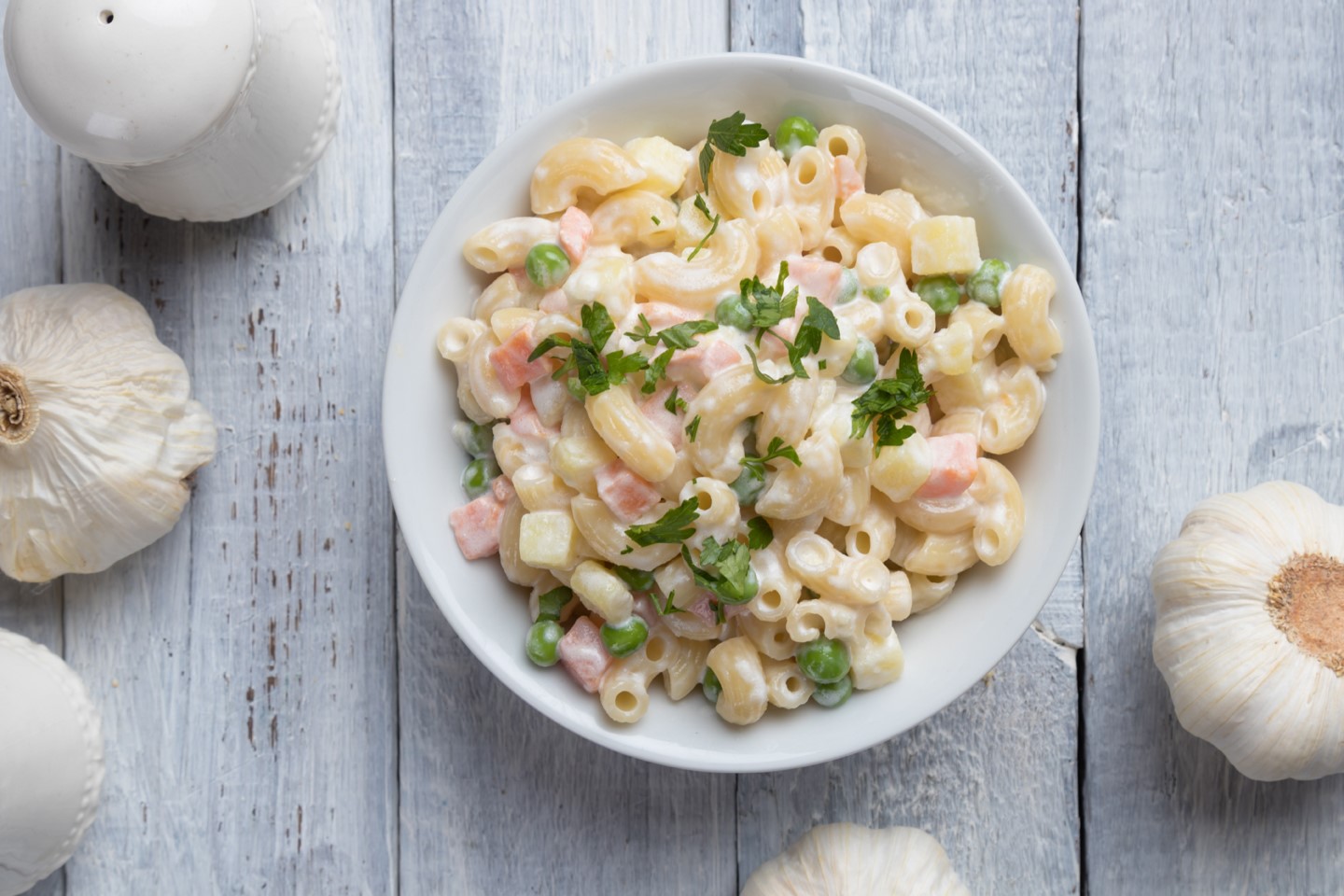 Macaroni salad is a typical Hawaiian side dish
Photo by Igor Dutina/Shutterstock
"Whether you opt for loco moco or a traditional fish plate, a scoop of macaroni salad is the essential side. There's something strangely magical about the mix of macaroni, mayonnaise, grated onion and carrot, apple cider vinegar and chopped eggs. It's a staple on any Hawaiian lunch plate."
Out and About
"There are plenty of other Hawaiian classics to try when you're out exploring the islands. When we have a party or a luau (feast), food is a central component, and we enjoy everything from kalua pig (a slow-cooked, spiced pulled pork) to squid luau (squid cooked in taro leaves), chicken long rice (Hawaiian-style chicken soup with long rice noodles) and even poi (a purple pudding made from taro root). It's an acquired taste, but definitely worth trying while you're here."
Act Now
Experience Big Island cuisine firsthand when you book a stay at Kings' Land by Hilton Grand Vacations Club. If you book today, you'll find availability between June and October 2020. Before you make a reservation, check out this property's Points chart here.
A view of the natural scenery at Kings' Land by Hilton Grand Vacations Club

Travel Planning