February 2020
Your Essential Guide to Carlsbad
With charming neighborhoods, dreamy golf courses and even a theme park for the kids, it's no surprise Carlsbad is on our radar for 2020. Here are our tips for planning the perfect trip to California's most charming city.
Get Your Bearings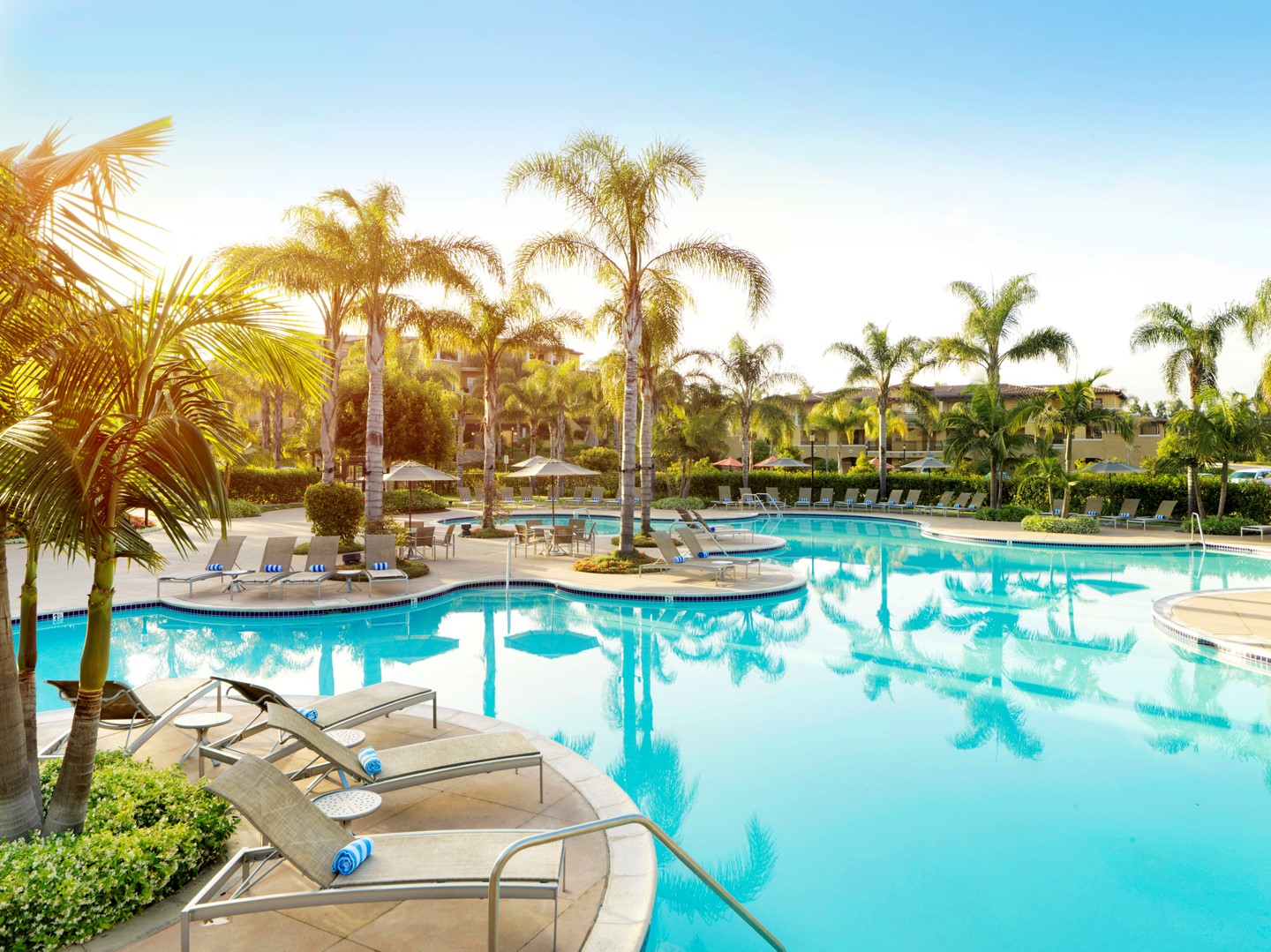 The swimming pool at Hilton Grand Vacations Club at MarBrisa
Bed down in style when you check in to Hilton Grand Vacations Club at MarBrisa, California. Set over more than 40 acres of private land, MarBrisa is divided into two neighborhoods — The Pointe and The Cove — with 18 tastefully designed villas spread across them. The resort is extensive but easily manageable, thanks to neatly connected streets and sidewalks. And for those who don't want to follow the walking and cycle paths, there's a bus that shuttles guests between the two neighborhoods throughout the day.
The Cove neighborhood, located on the northwest side of MarBrisa, within easy walking distance to Legoland, is the decidedly more family-friendly of the two, with lively restaurants and a swimming pool. At the other end of the holiday scale, the quieter Pointe neighborhood is the place for relaxing and getting back to nature — think hiking trails and outdoor grills.
Toast Your Trip With a Meal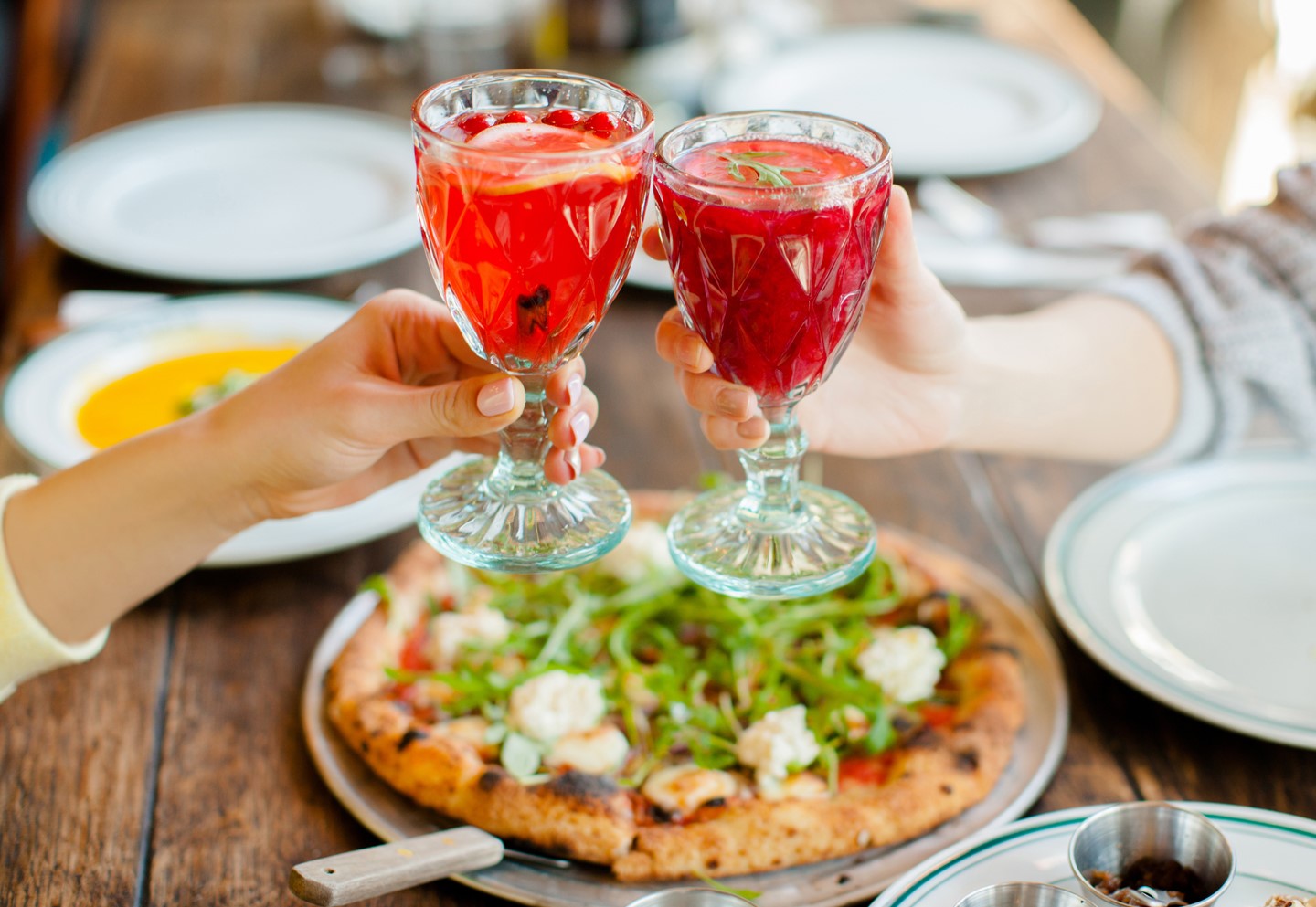 Enjoy pizzas and cocktails at Sheraton Carlsbad Resort's 7 Mile Kitchen
Photo by L Julia/Shutterstock
Dining in at one of Hilton Grand Vacations Club at MarBrisa's restaurants feels a lot like dining out at your local neighborhood restaurant — it's that good. The cuisine at The Cove Bar & Grill includes salads and tacos, and regular live music nights attract folk from all over.
Those staying in The Pointe can take the shuttle to The Cove to dine, or book a table at The 20/Twenty Grill & Bar at the Westin, a five-minute walk away. The shuttle can also take guests to the Sheraton Carlsbad Resort's 7 Mile Kitchen, where an open-air restaurant sits above the waves and smartly dressed staff serve pizza and cocktails.
Go Golfing at The Crossings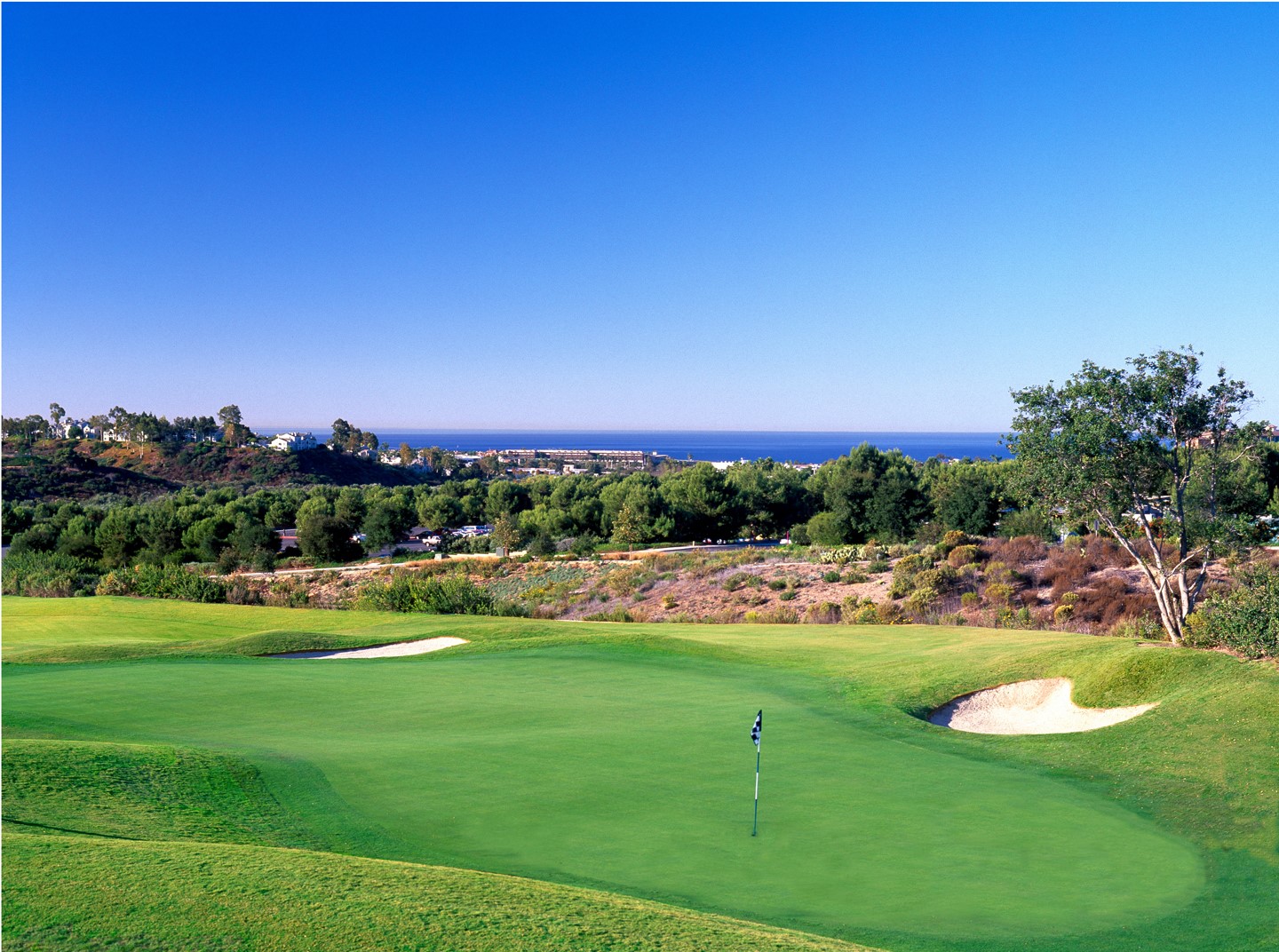 Guests can perfect their swing at The Crossings golf course
Photo by Visit Carlsbad
Designed by Greg Nash, this 18-hole championship golf course meanders through undulating hills and rows of mature trees, with sea views to the west that are so spectacular they're guaranteed to distract you from your swing. The variety of challenges here — including cheeky crossings and five separate teeing areas at each hole — will keep the interest of all golfers, no matter their skill level. In classic links fashion, there's a swanky clubhouse serving meals and drinks, and a boutique for any additional golf accoutrements you may need. Accessibility is a bonus — The Crossings is just a five-minute walk from The Pointe, and electric carts transport golfers around the course's seven miles of track.
Be Entertained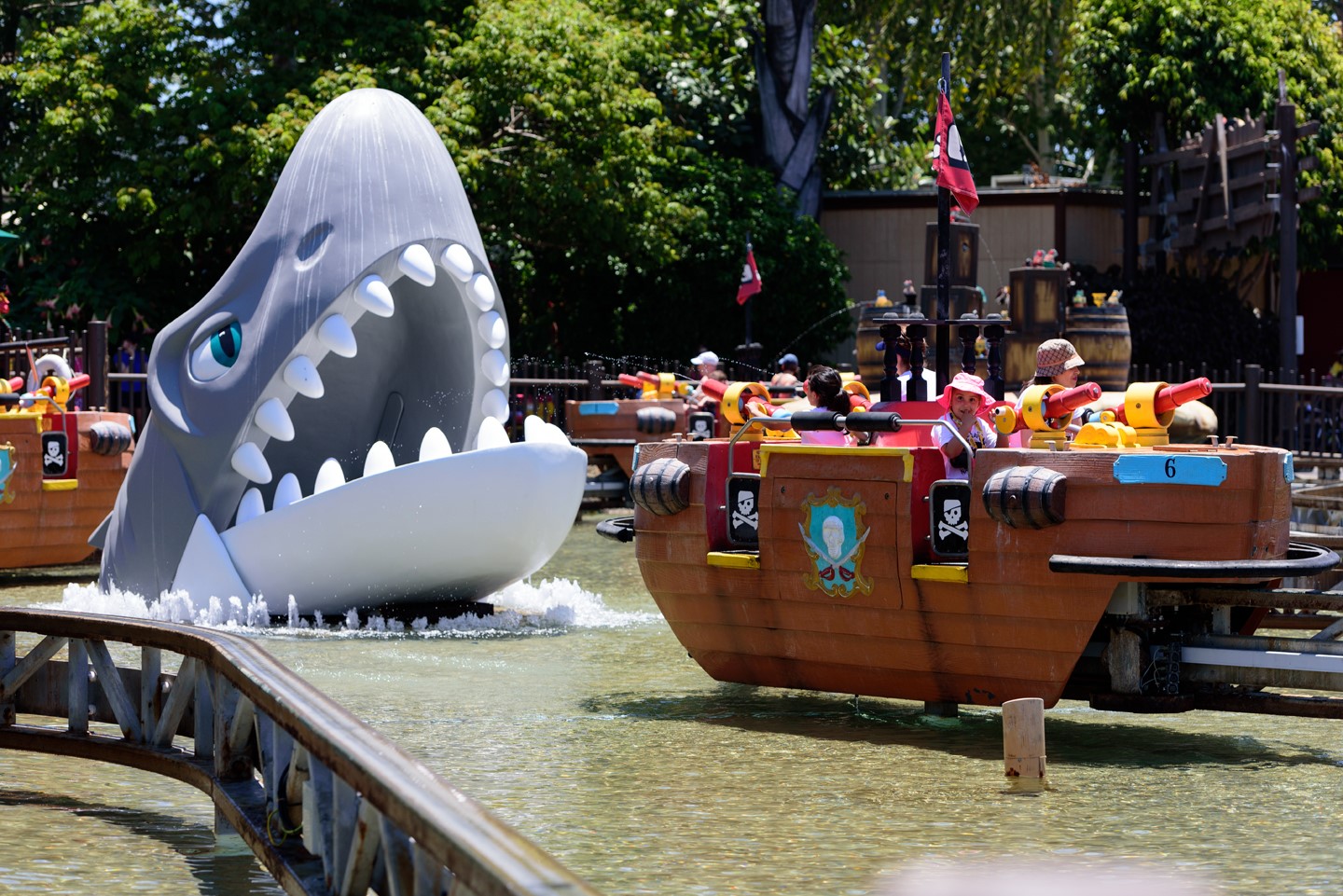 The Pirate Shores area at Legoland Carlsbad
Photo by: Hayk_Shalunts/Shutterstock
There's entertainment for every type of guest at Hilton Grand Vacations Club at MarBrisa, including sailing charters, on-site ukulele lessons, guided hikes, water aerobics, history classes and cocktail parties.
Those staying at The Cove can enjoy easy access to Legoland California, located at the end of a private walkway from the resort. For something a little more leisurely, head to The Cove Pool and Recreation Deck. Here you will find cabanas scattered under flowering ficus trees, hammocks slung between palms, and families making the most of the swimming pools and hot tubs.
Little ones, meanwhile, will love The Pointe's Imagination Station, an arts and crafts center with plenty of age-appropriate activities, including painting piggy banks and creating galaxies in jars!
Those planning to visit between March and May can head to Carlsbad's The Flower Fields, where huge stretches of technicolor flowers bloom over nearly 50 acres of sunbaked Californian soil. There's plenty to do on-site too, with artful gardens, antique tractor wagon rides, a sweet pea maze and a calendar of events from wine tastings to live music.
Head to the Beach
Carlsbad's known for its quintessentially Californian beaches: Think miles and miles of windswept coastline with surfers catching perfectly frothy waves as they roll in from the Pacific Ocean. Only a 10-minute drive from MarBrisa, Tamarack Surf Beach epitomizes cool vibes with its joggers and rollerbladers cruising up and down the paved Carlsbad Seawall path.
Head to the sea, though, and things get a lot wilder, with swimmers, surfers, divers and kayakers jostling for space in this stretch of salty water. Fishermen also tend to congregate by the beach's jetty, which adds to the area's overall charm. And, there are plenty of restaurants and bars nearby for those wanting to stay around longer.
Guests looking for something a little more laidback can drive to nearby North Ponto Beach, which manages to nail the ever-elusive combination of jagged cliffside dunes, stretches of golden sand, and crystal clear water — without the crowds.
Top photo: Carlsbad is known for its windswept beaches Photo by Visit Carlsbad
HGV Destinations