May 2020
Something New Is on the Horizon in New York and Maui
When travel resumes once more, there's going to be a lot to look forward to with Hilton Grand Vacations. That includes two properties slated for opening: The Quin Central Park by Hilton Club, located on Billionaires' Row in Midtown Manhattan, and Maui Bay Villas by Hilton Grand Vacations — HGV's first foray on the island of Maui, which is anticipated to open its doors to Club Members in Q1 2022.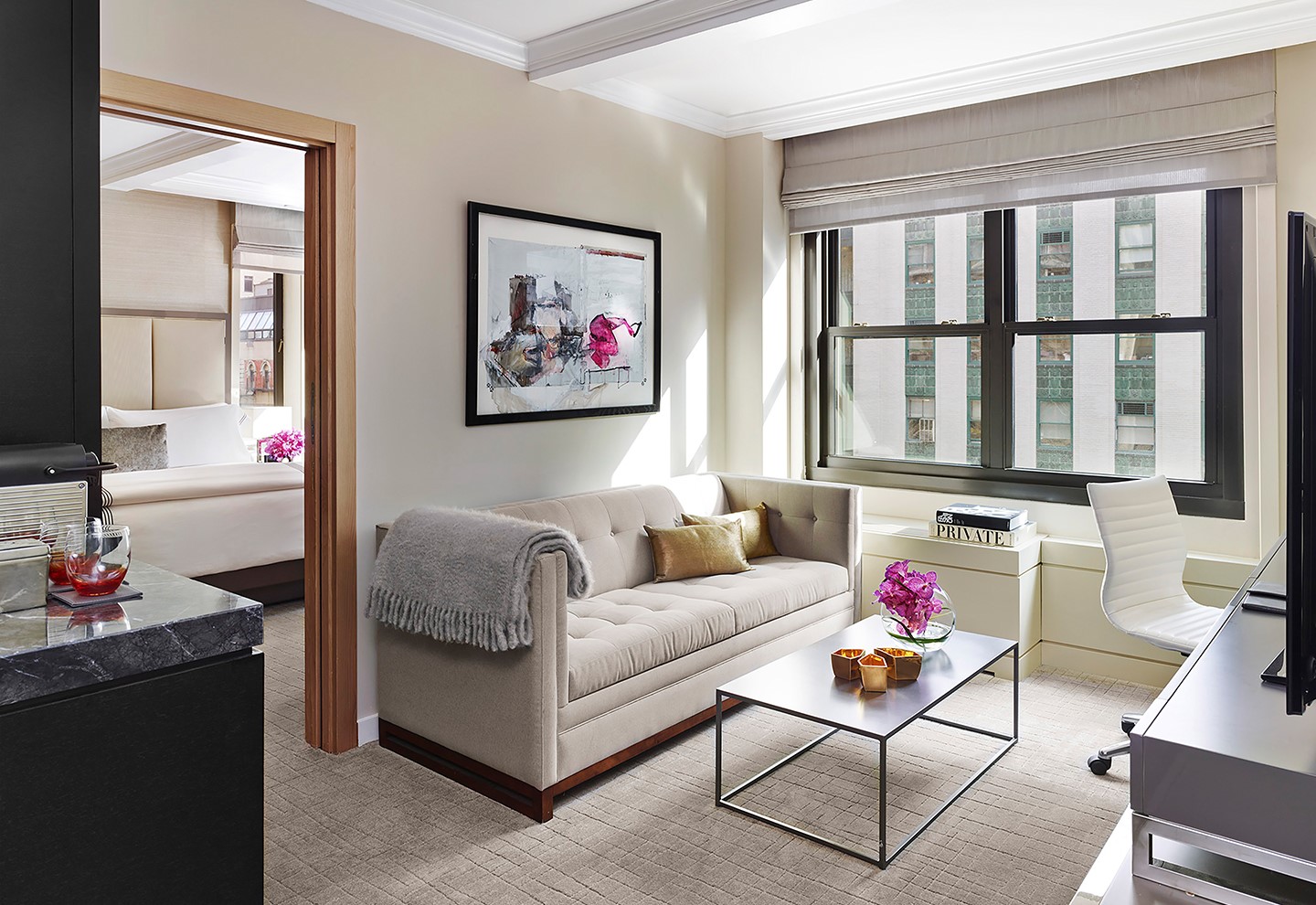 Rooms at The Quin Central Park feature plenty of light and stylish furnishings
The Quin Central Park by Hilton Club
HGV has expanded its New York footprint with the refurbishment and soon-to-be-reopening of The Quin Central Park by Hilton Club. This quintessential New York bolthole on Billionaires' Row has been given a facelift by designer-in-demand Bill R., who turned the building's compact rooms into sleek, light-filled spaces with a luxurious, but inviting air.
"Design-wise, we used furniture placement and color to make rooms feel larger and give the impression of a brighter, bigger space," says Bill. "We also selected a soothing color palette of creams and beiges. In every room, there will be a channel-quilted leather headboard, and walls are highlighted with gold tones that offer a hint of heirloom, while newer pieces of furniture remind us that we're moving into the 20th century."
And while rooms are beautiful, they're practical, too, thanks to intuitively-placed furniture. "Room items are not in-your-face, but it's obvious they're there," continues Bill. "Work spaces have chaise longues nearby, which are perfect for couples, and can be easily transformed into in-room dining areas."

Click on the ad above to learn more about The Quin Central Park by Hilton Club
Sleeping quarters aside, there's plenty to get excited about. The lobby will feature regular work by artists-in-residence, an affectionate nod to the property's storied art history (Georgia O'Keeffe and Marc Chagall are both reported to have spent time at The Quin Central Park). The property will also have a newly refurbished fitness center and outdoor terrace, plus all Midtown Manhattan has to offer, right on your doorstep.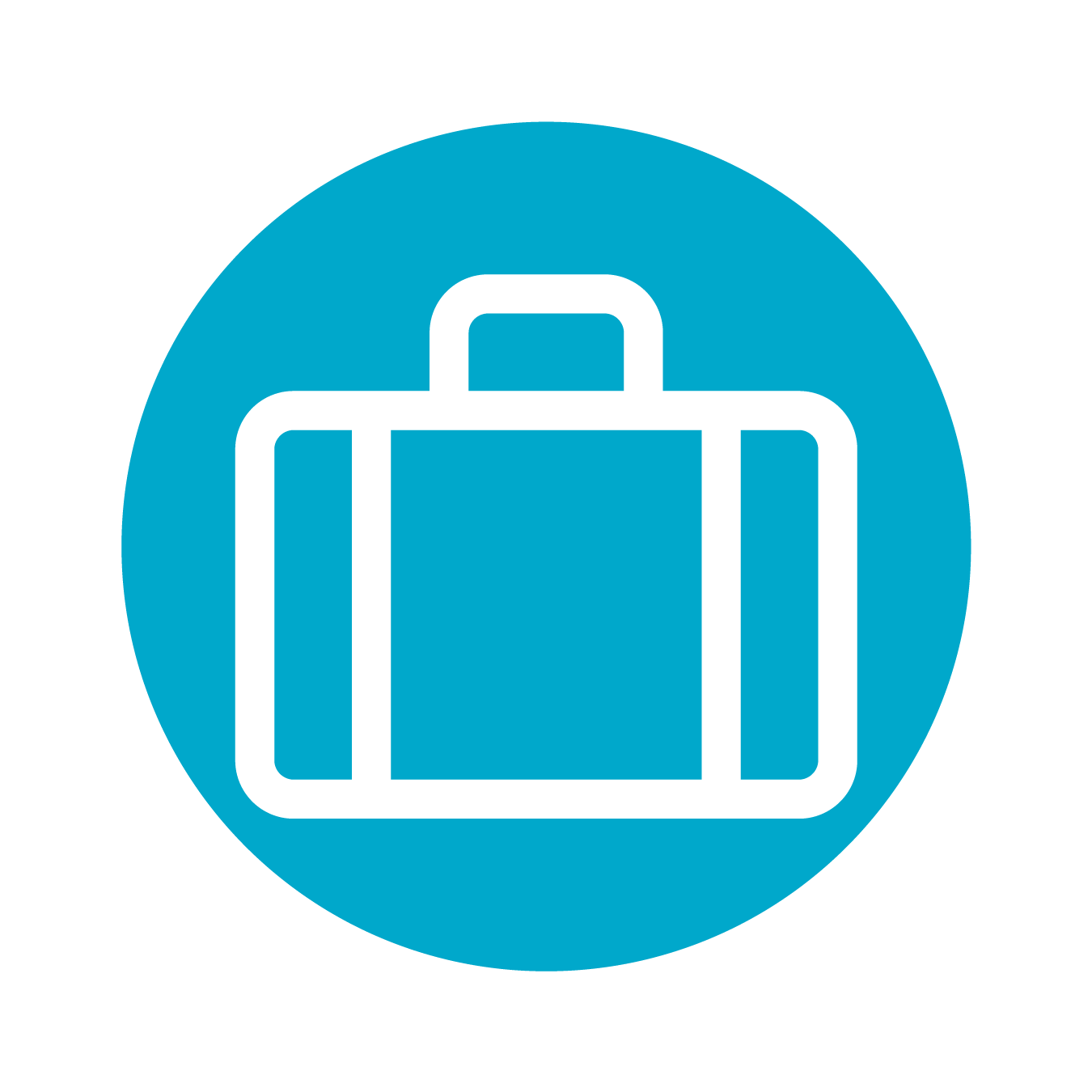 Planning Tip:
For a guide to Midtown Manhattan, read our Spring 2020 Club Traveler article, which features a video of the area and key activities you can enjoy.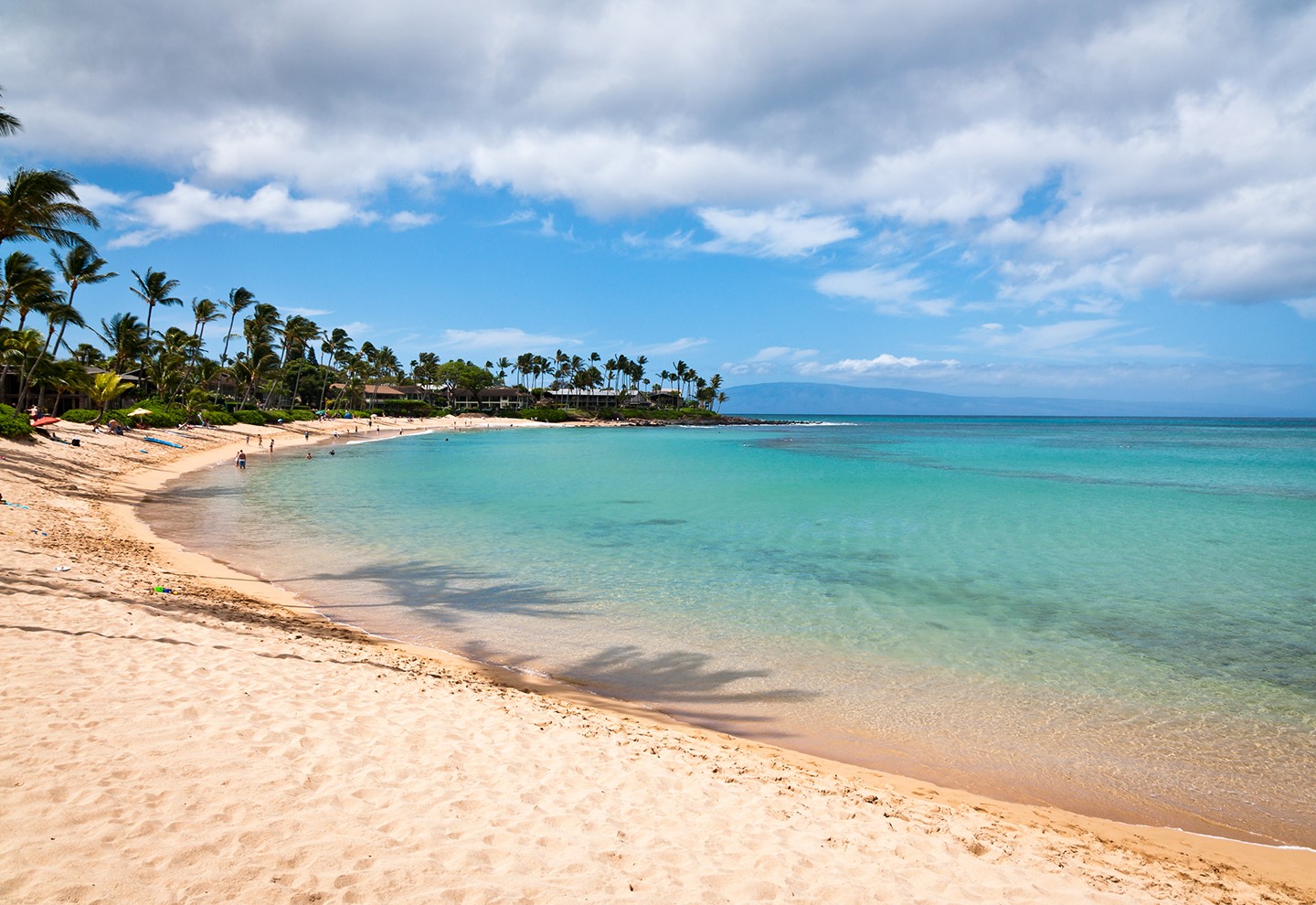 Napili Beach is just one of the picture-perfect beaches on Maui island, where HGV will open a property in 2022
Photo by Eugene Kalenkovich/Shutterstock
Maui Bay Villas by Hilton Grand Vacations
When Maui Bay Villas by Hilton Grand Vacations opens in early 2022, it will offer Club Members an enviable combination of beachside luxury and historic charm.
Maui Bay Villas will feature contemporary, stylish suites with water views, a locally-inspired interior design and well-equipped amenities. Suites will reflect the island's indoor-outdoor connection, with large living rooms connected to open-plan kitchens.

Click on the ad above to learn more about Maui Bay Villas
The resort itself will feature a large clubhouse and family recreation lounge, with activities to keep the whole family entertained. Members can work out in the fitness center, pick up snacks at the grab-and-go market, or simply relax by the large super pool. Dining options will abound, with an outdoor pool bar and grill and an oceanfront beach club.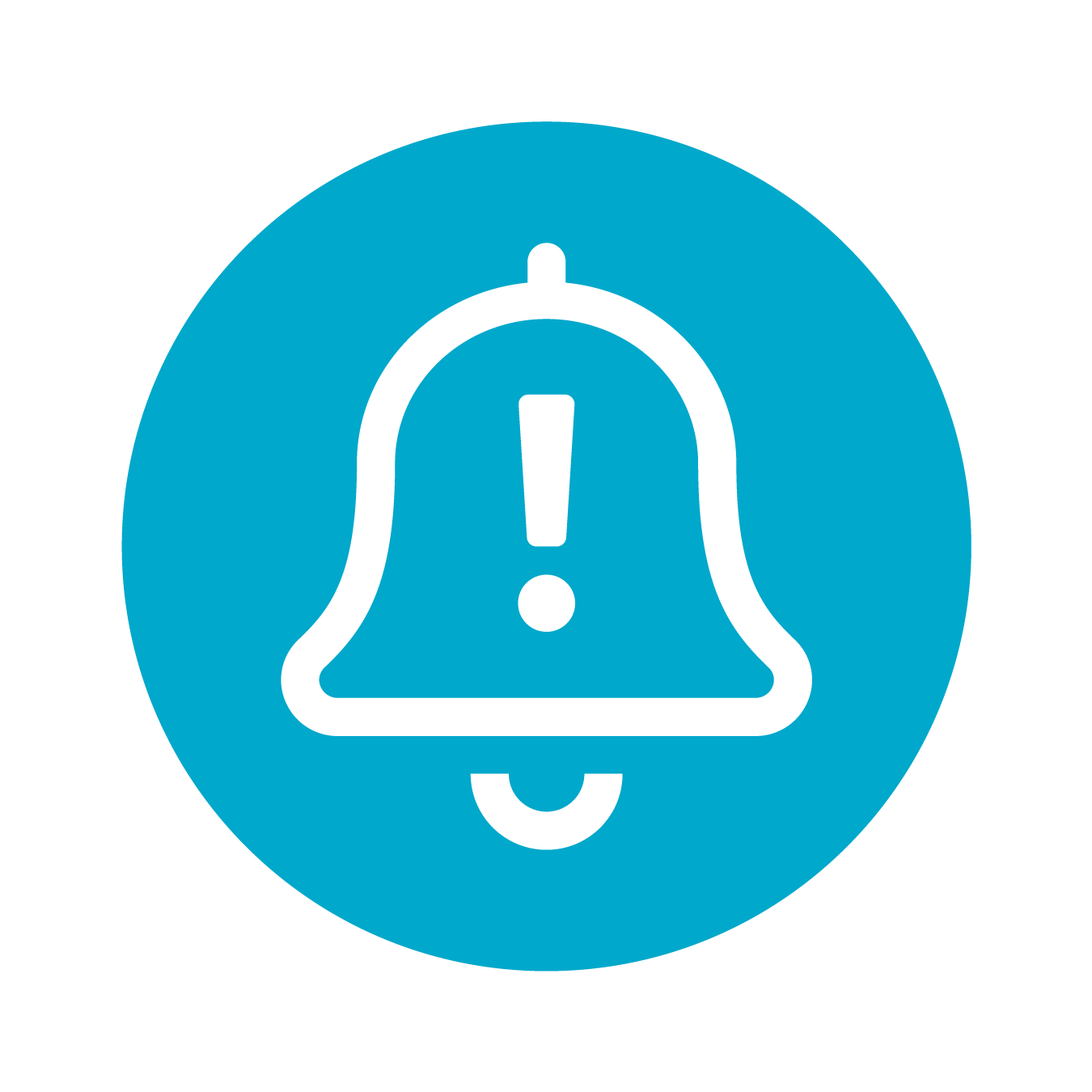 Act Now:
Be among the first to own at our newest properties in these two exciting destinations. To learn more, visit The Quin Central Park or Maui Bay Villas pages on the Club website.
---
Disclaimer
THIS MATERIAL IS FOR THE PURPOSE OF SOLICITING TIMESHARE INTEREST. Deeded interest are offered. Prices range from $9,650 to $750,000. Prices subject to change. Please do not reply to this email. Email sent to this address cannot be answered.
This is not an offer or solicitation to any person residing in a state where the project is not yet registered.
Hilton Grand Vacations® is a registered trademark of Hilton Worldwide Holdings Inc. or its subsidiaries and licensed to Hilton Grand Vacations Inc. Hilton Grand Vacations and its properties and programs operate under the Hilton Grand Vacations name pursuant to a license agreement with Hilton Worldwide Holdings LLC.
© 2020 Hilton Grand Vacations Inc.
---
*Top Photo: The Quin Central Park is one of HGV's new openings for 2020
HGV Destinations