Enhance Your Vacation Experience With HGV's Elite Program
Have you considered taking your Club membership to the next level? If so, Hilton Grand Vacations' Elite status program allows you to do just that. The program consists of three tiers: Elite (minimum of 14,000 ClubPoints), Elite Plus (minimum of 24,000 ClubPoints) and Elite Premier (minimum of 34,000 ClubPoints). While each tier is exciting in its own right, they all share one thing: The opportunity to take your experience as an HGV Club Member to new heights.
But don't take it from us. Learn from fellow Club Members Sabrina and Don G., Jeff and Julie O., and Tracy and Jim K. about the many experience-enhancing opportunities you can have by becoming a Member with Elite status.
Take Advantage of Special Benefits
"Once we became Elite, I really enjoyed the fact we had all these special privileges," says Sabrina G., who has been an HGV Club Member since 2011 with her husband, Don. Not long after the couple became Members with Elite status, Sabrina read about the Elite Member cruise to the Galápagos Islands.
"I immediately grabbed onto that one," she says. "I'd always longed to go to the Galápagos Islands because I read about it as a youngster, and I was intrigued to go to a place where the animals were not intimidated by humans."
Knowing they would be traveling with other Elite Club Members was the "cherry on the cake" for Don and Sabrina. At the time, the couple was new to having Elite status, so Sabrina says she wanted to find out more about the benefits and privileges of the program from other Members. "Many of them have traveled and done so many things. It was really fascinating."
Jeff O., a Club Member since 2014 with Elite Plus status, has also enjoyed the many benefits that come with becoming Elite. He and his wife, Julie, attended a special James Beard Chef event in Park City, Utah. "The food was excellent."
Though they had a great time at the dinner, the couple's favorite events were more adventure-based. Thanks to the advance notification of special Club offerings Club Members with Elite status receive, the pair secured coveted spots in ClubPartner Perk opportunities such as the America's Canyonlands and Yellowstone and Grand Teton guided tours with Tauck, as well as the Breathtaking Alaskan Adventure land and sea cruise.
"The tour guide from Tauck was the best ever," says Jeff about the Canyonlands trip. "Because you don't set up the tour yourself, you don't realize how lucky you are to stay at these high-end resorts right by the national parks. But you get to have this amazing opportunity because HGV teamed up with Tauck."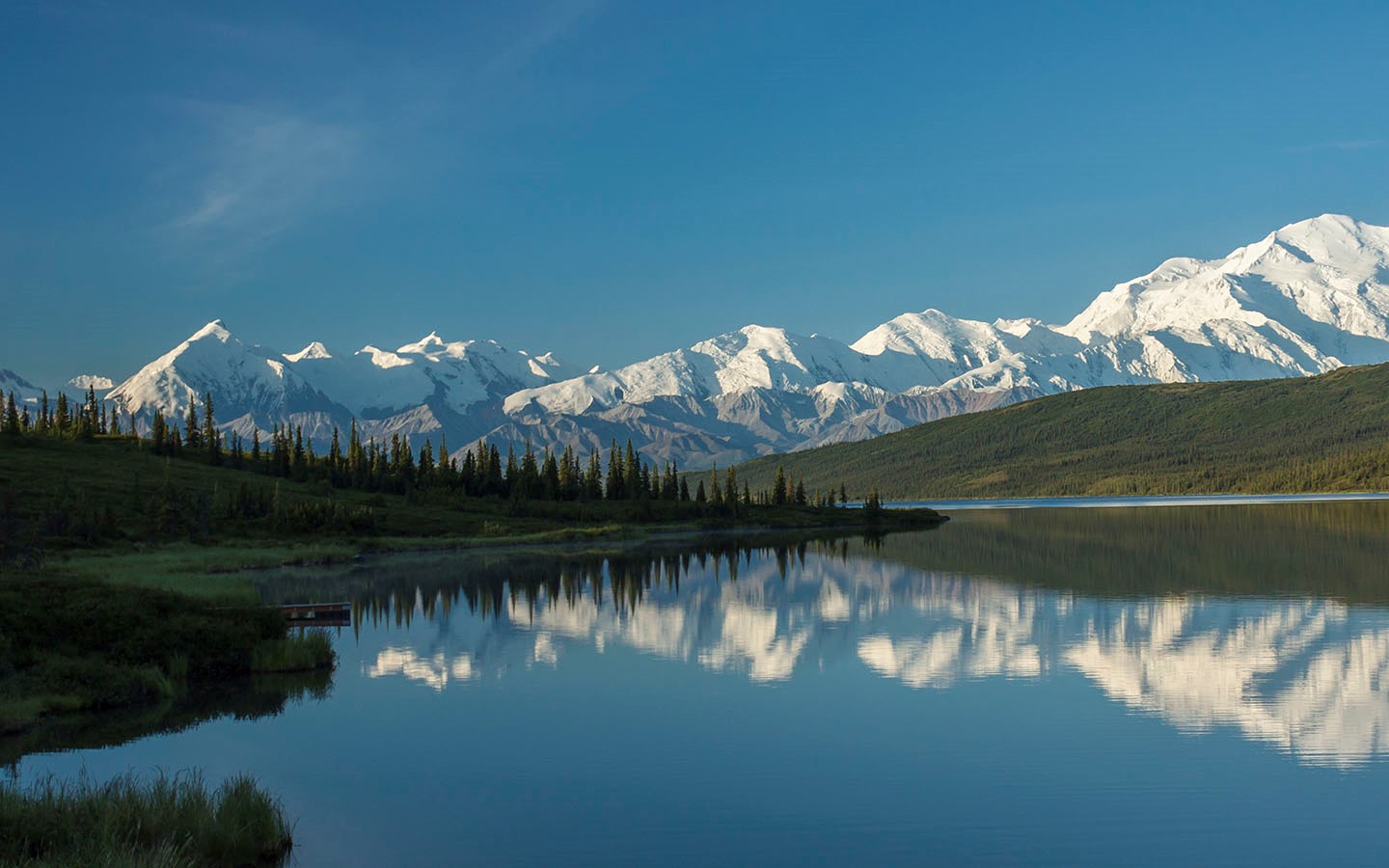 Members with Elite status toured Denali National Park before setting sail on a Breathtaking Alaskan Adventure cruise.
Photo by mtnmichelle/Getty Images
Before the Breathtaking Alaskan land and sea Grand Adventure, Jeff and Julie had cruised in Alaska, but they hadn't seen much of the state's interior. "We have several friends who have gone to Alaska and done the land portion, and they raved about it," Jeff says. "When the HGV tour came up, we said, 'We want to do this!'"
Just as the travel experiences were the "cherry on the cake" of Sabrina's Elite benefits, Jeff emphasized his opportunities as a Club Member with Elite status have been just as sweet — from early access in booking ClubPartner Perk Grand Adventures to onboard perks.
"The Denali land tour portion of the Alaska event made it the icing on the cake," he says. "They did a fantastic job on the land portion, the train ride up, the accommodations, the buses, everything. It was all bing, bang, boom."
Experience Once in a Lifetime Opportunities
Tracy and Jim K., Club Members with Elite Premier status, are Owners at Ocean Tower by Hilton Grand Vacations Club in Hawaii. During the property's opening, they attended a special Elite dinner where they sat outside one of the nicest restaurants, says Jim, who has been a Club Member with his wife since June 2015.
"We had quite a show of whales jumping just off the coast," he recalls. "That was pretty neat and special." During the dinner, Jim and Tracy also chatted with other Members with Elite status about their travels. "We're always up for lots of new ideas," Tracy says.
Like Don and Sabrina, Jim and Tracy set sail on the Celebrity Flora to the Galápagos Islands during the ClubPartner Perk Grand Adventure Elite-only offering. "We talked to virtually everyone," Jim says.
Not only did they make friends with other Members from around the world, they also found inspiration to travel to new places and use their membership and Elite status in even more ways thanks to these new friendships.
"The people we met have been to many of the continents, and many of them have even visited all the U.S. states. They are so well-traveled," Jim says. "We soaked in everything they shared with us like a sponge — there are so many options out there we didn't even know existed."
Learn more about Tracy and Jim's experience during this special Elite sail by reading our Club Traveler online article.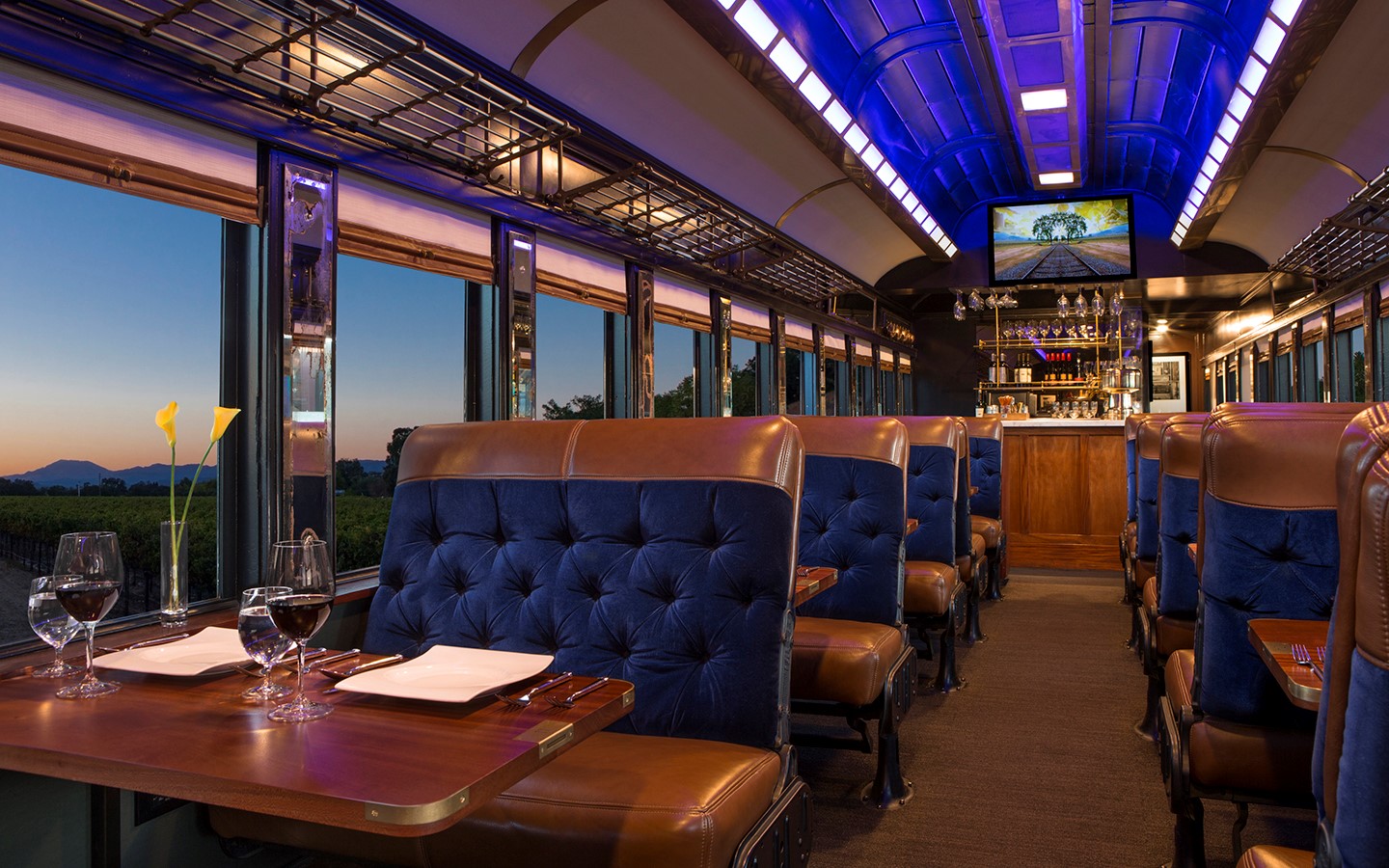 Members with Elite status got to experience California wine country on board the Napa Valley Wine Train in 2019.
Photo by the Napa Valley Wine Train
Have the Vacation of a Lifetime by Becoming Elite
Club Members with Elite status have swum with tortoises and sea lions in the Galápagos, had the opportunity to book amazing adventures and experiences before they sold out and even hopped aboard a Napa Valley Wine Train winery tour experience with fellow Club Members with Elite status (above). But these are just a few of the many experiences you can have by becoming Elite. Where will you go? Find out how to maximize your vacation by becoming one of HGV's Elite.
Top photo: Sea lions are frequently found sunbathing on beaches in the Galápagos Islands. Photo by guenterguni/Getty Images