HGV Is All About the Experience
Club Members have a lot of perks at their fingertips, not the least of which is the opportunity to plan and take vacations around the world. Whether you make a reservation at your Home Resort or another Hilton Grand Vacations property, you will get the best value for your ClubPoints, not to mention an inside look at what it means to own through HGV.
Jill C., director of brand standards and quality assurance, and Alix D., senior director of brand operations, share the inside scoop about what makes each vacation at an HGV property a journey packed with consistent quality — from amenities to service — and that "home away from home" feeling that keeps Members coming back.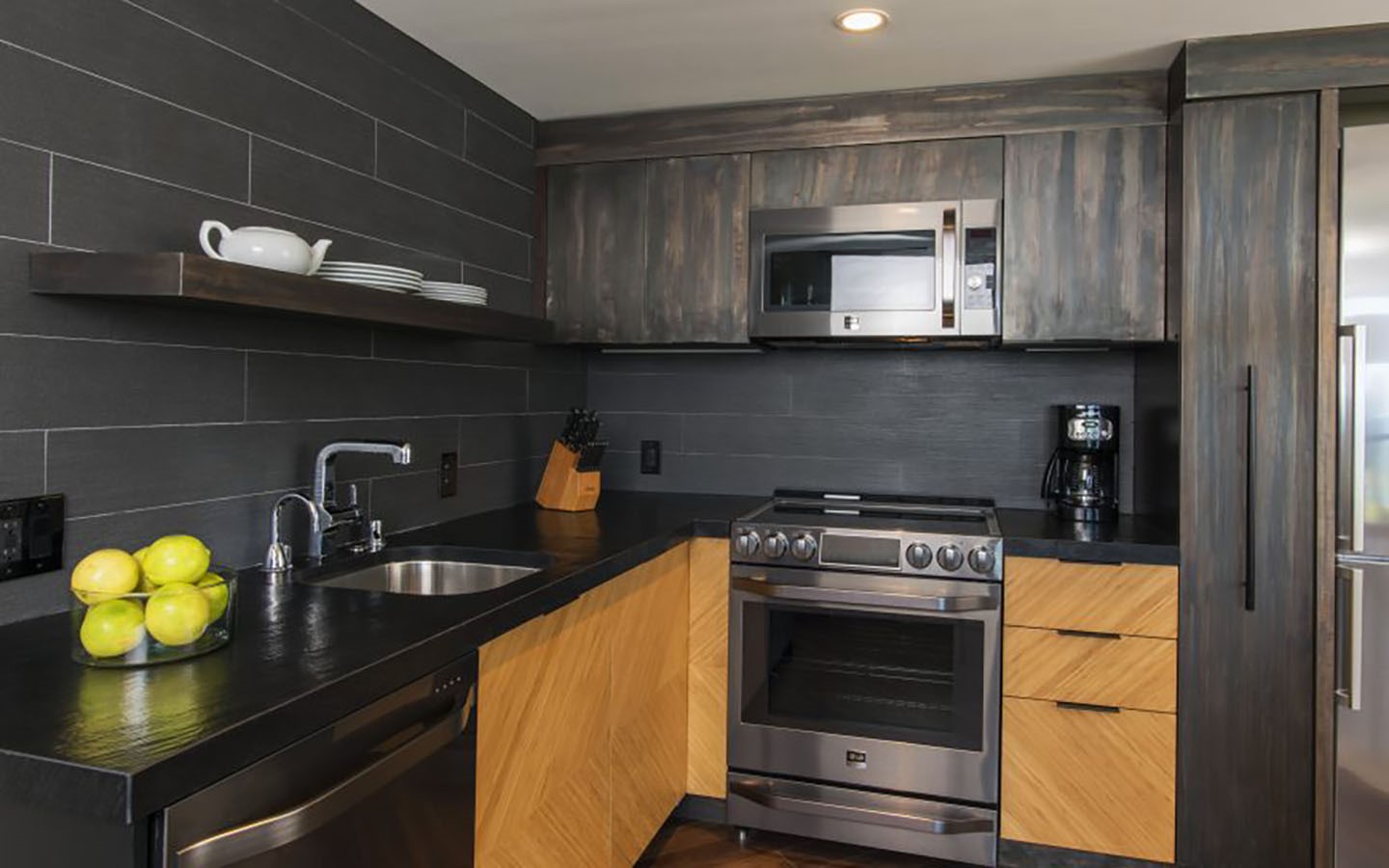 No matter which HGV property you visit, if you have a full-size kitchen in your suite, the amenities will be similar across the board. Featured above is the kitchen area at Ocean Tower by Hilton Grand Vacations Club.
Quality and Consistency Matter
Although each resort has its unique personality, Alix and Jill say it's the standards, from linens to bathroom and kitchen amenities, that "look and feel the same" from resort to resort. For example, what Members discover inside their suites will ensure that bathing and cooking experiences across properties are consistent (e.g., kitchen utensils will be similar from one resort to the next).
A lot of research goes into providing quality experiences for Club Members. Jill says her team not only thinks about a new feature's look and feel, but also how it will withstand the test of time. For a product like linens, Jill says her team might consider the following: How will they hold up in commercial laundry? Will the price of the product fit into the association's budget? Are they sustainable?
"We always put our Owners and guests first — we want them to enjoy the quality of our amenities while experiencing world-class hospitality. To do so, we keep in mind operational costs, which in turn helps us deliver a consistent experience across all our properties," Jill explains.
The effort is tremendous. "Jill and her team are constantly looking and listening. They're taking in the feedback we get from our customer surveys. They're listening to the resort teams about what's working and what's not working," Alix adds. "There's this constant cadence of: How can we be better? Do we need to look at things differently?"
But that's not all. In addition to listening to feedback from Club Members and Team Members alike, whenever HGV is considering implementing a new feature at its resorts, it is first tested with guests to ensure it works — and will work across the entire enterprise.
"We want to make sure we're delivering the best product at the best cost, and we're taking care of everything our Owners want," Alix says. In other words: A top-quality product that is also economical and mindful of HOA fees, Alix explains.
Exceptional Service Always Delivered
One thing that's consistent across HGV's many properties is its incredible staff. Team Members from Scotland to South Carolina care. Their job is to help Owners and guests have a fantastic vacation. And to facilitate this, Team Members are consistently delivering the experiences Members are looking for. Better yet, Team Members are given the resources to do just that.
"I think one of the fundamental aspects of HGV is that a lot of our Team Members start their careers at the resort level. We've all spent time in the hospitality industry on-the-ground, and this gives us the chance to really understand what we need to do to help our Owners," Jill says. "It really makes us a well-rounded organization."
At the heart of HGV is that it's service-driven, Alix shares. "I came from Parc Soleil by Hilton Grand Vacations Club. The first thing I was told when I arrived was that all I needed to focus on was taking care of the guests. That was the most important job I had," she says. "I think we've done a really good job of that across the enterprise."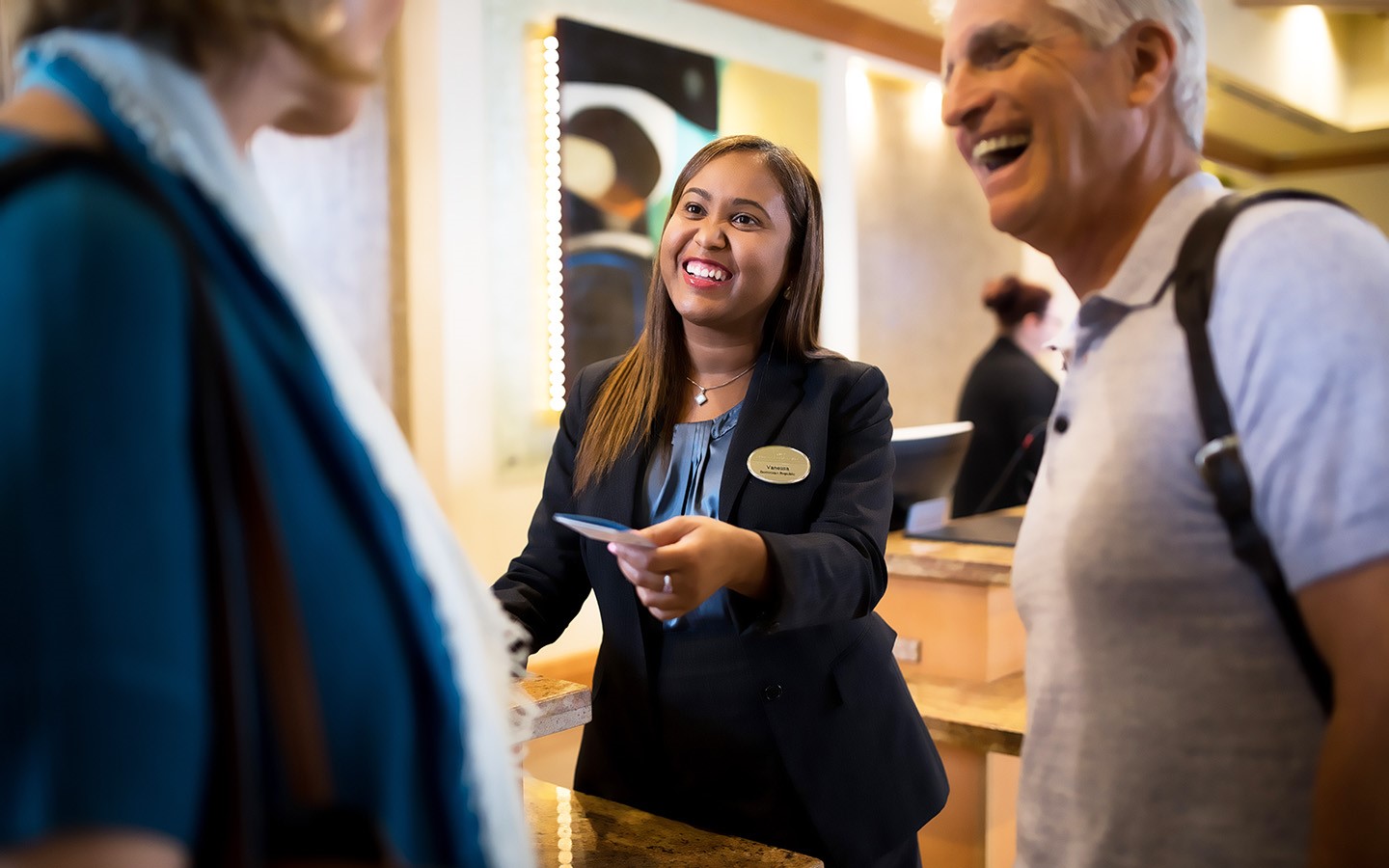 HGV's Team Members enjoy making your vacation homes as welcoming and worry-free as possible.
A "Home Away From Home" Feel
Most people don't update their homes with much regularity. But HGV is continuously updating its properties to make sure Owners' homes away from home are always the best they can be. All you have to do is show up and relax.
"The focus that this company has on ownership is exceptional," Jill says. "We make certain the Owner experience is top-notch."
Personalization is a big part of what makes a home your home, and creating a personalized experience for Owners is what HGV strives for every day. For example, at all HGV properties Owners are invited to participate in a weekly social hour. "These events are a time for the Owners to come and commune with each other and learn about what's new with HGV and the Club Member program," Alix says.
During these gatherings, Club Members can also talk to the on-site resort team about what's happening at the property and any developments that are in store. "It is not a sales pitch," Alix says. "They can just come and talk about how proud they are to be HGV Owners or give us feedback. It's their time and space."
With a "home away from home" atmosphere, high-quality amenities and consistent services at every resort, the HGV experience is something special that Club Members can enjoy time and time again.
Top Photo: Though HGV resorts might look a little different on the outside, the feeling of home that Members get inside is consistent across all properties. Above is Elara, a Hilton Grand Vacations Club in Las Vegas.