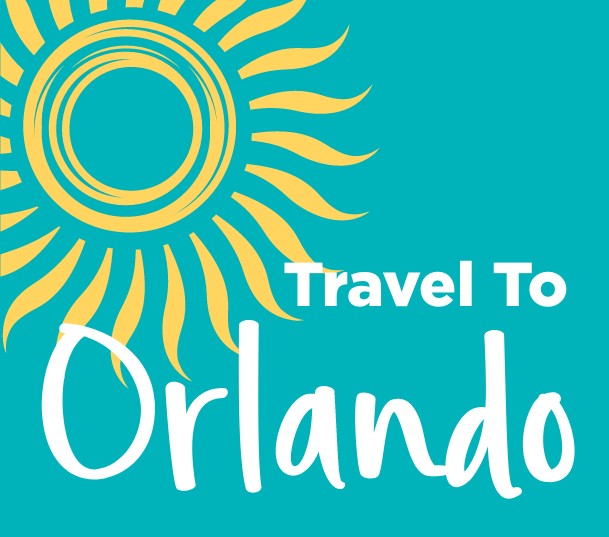 Safely enjoy limited-time activities and unlimited possibilities in Orlando. Learn More.
Club Program Updates
Maintenance Fees
Current Status of Your HGV Club Membership in Response to COVID-19
We're committed to providing you with the information you need to make informed decisions around your travel and Club Membership. Please find readily available updates about your membership below, along with past communications that have been sent out for your reference.
Points Management
Your vacation dreams may be on hold, but our commitment to you isn't. Here is what we are doing to address your concerns about your Points.
2020 ClubPoints: We have automatically saved any remaining 2020 ClubPoints into 2021 at no cost to you and these Points are now available for 2021 booking. During processing, you may have received a blank statement by email confirming this transaction. Please disregard this email–it was generated in error. All Points adjustments and refunds have been completed successfully.

If you already paid to save your 2020 Points into 2021, all refunds of the transaction fee paid were processed on December 11, 2021. If you have any questions regarding your account, please visit our dedicated FAQs web page for more information.

Saving your remaining 2020 Club Points into 2021 will continue to allow you flexibility to decide when travel is right for you. As a reminder, your account must be in good standing to use your Points and to check-in at a resort
Previously Saved Points: We understand your available window to use Saved Points has been shortened and to address this your previously Saved points (originally from 2019 Club Points) have already been extended through 2021. If you had a reservation in 2020 using these points and it was cancelled, any 2020 Saved points returned to your account will be extended through 2021 as well.
Bonus Points: All Bonus Points that expired between April and December 2020 were extended June 30, 2020 through February 28, 2021 respectively. Bonus Points used for a cancelled reservation that have since expired have also been extended.
Please continue to visit the Points Dashboard to view your available Points and book your next stay.
Current Reservations and Upcoming Resort Stays
We are happy to announce, we have re-opened many properties and will continue to do so during the coming months. Visit HGV's Travel Updates page for the most current list of properties that are open and any government mandates you need to be aware of before your stay. Please note we highly recommend all guests wear face coverings in common areas while vacationing at our properties to help prevent the spread of germs. Also, not all amenities and services are available at each property at this time. Please review the Resort Features section on each property page for a full list of available services and open/temporarily closed amenities when making your reservation.
We also continue to reach out to HGV Owners and guests, informing them of date changes to reservations at properties that continue to temporarily suspend operations. If you have an upcoming reservation at one of these properties, please check your email inbox for details.
Cancellation and Refund Policy
We understand that our Club Members may feel uncertainty about booking future travel during this time. To allow for travel flexibility and peace of mind, we are now waiving our reservation cancellation policy through February 2021 so you can cancel any time prior to check-in. Members will receive a full refund of Points and Open Season fees for any reservation cancellations made through February 28, 2021.
In addition, we are providing a refund of transaction fees for reservations that must be canceled due to a property's extended closure. A list of the properties impacted and the dates that must be met for this refund are listed below:
Arrivals at the following resort for stays through January 31, 2021 and cancellations received by January 16, 2021 will be automatically refunded:

Hilton Grand Vacations at Craigendarroch Suites
Hilton Grand Vacations at Coylumbridge
Hilton Grand Vacations at Craigendarroch Lodges
Hilton Grand Vacations at Dunkeld
Arrivals at the following resort for stays through February 28, 2021 and cancellations received by February 28, 2021 will be automatically refunded:

The Quin Central Park by Hilton Club
Arrivals at the following resort for stays through March 2, 2021 and cancellations received by March 2, 2021 will be automatically refunded:

Hilton Grand Vacations Chicago Downtown/Magnificent Mile
Arrivals at the following resort for stays through March 31, 2021 and cancellations received by March 31, 2021 will be automatically refunded:

The Hilton Club – New York
The Residences by Hilton Club
Applicable fee refunds will be processed within 5 business days. Because each bank has a different timeframe for posting refunds, please allow 5 to 7 business days for the funds to be credited to your account.
For tips on how to cancel or modify a reservation, read our Step-by-Step Cancellation Guide. Also visit the Travel Updates page for the latest COVID-19 news from HGV.
Third-Party Exit Fraud Alert
HGV has received reports that a company claiming to be HGV is offering Owners the ability to reschedule future reservations or extend Points by paying a fee over the phone. These are not calls from HGV and HGV is not affiliated with this company. We caution you against engaging with these callers. Complete our Incident Intake Questionnaire if you suspect you've been a victim of this scam. Learn more about third-party fraud and how to protect yourself HERE.
HGV Club News