Help > Club News > A Message to Club Members from Stan Soroka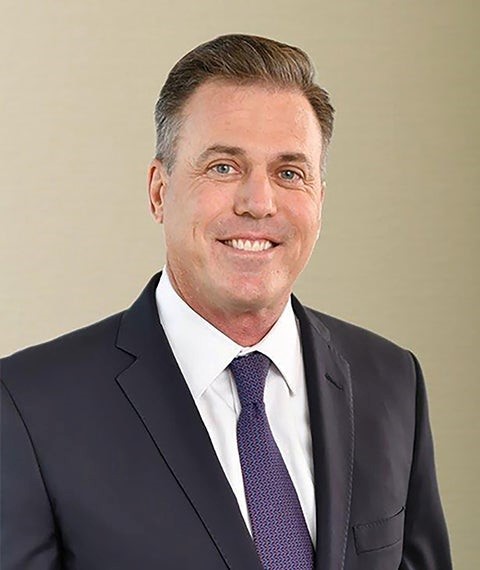 ---
A Message to Club Members from Stan Soroka
---
May 12, 2020
Dear Club Members,
As I write this communication, I feel optimistic about future travel: Countries and States are beginning to lift restrictions, restaurants are starting to open their doors, and at HGV, we are identifying the locations where we can re-open safely. All of these steps are happening carefully while adhering to government guidelines, as some destinations are more ready to open than others. But we are eager to welcome you back and are working hard, preparing for your next arrival.
As always, your safety and wellbeing, and that of our Team Members, is our top priority. Today I am proud to share with you our new Enhanced Care Program ― HGV's elevated cleaning and hygiene standards. This initiative, developed with Hilton CleanStay™, will further elevate our already rigorous cleaning efforts at all HGV properties and provide you with peace of mind when you vacation with us. Program efforts include:
Room seals on every suite and studio certifying that your room hasn't been accessed since being thoroughly cleaned.
Personal protective equipment for HGV Team Members and guests (available free of charge) to preserve everyone's wellbeing.
Near touchless arrivals and departures with social distancing signage, protective barriers and resort staff wearing gloves and face coverings.
Guest-accessible sanitation stations located near entrances and high-traffic areas, offering wipes and hand sanitizer.
In each guest room, we've identified 10, high-touch areas that will undergo extra disinfection using EPA-approved COVID-19 cleaning solutions. You'll also see more staff on-property as we focus on this elevated level of cleanliness. To learn more about the many new steps we are implementing, visit our dedicated web page at my.hgv.com/clean-stay.
As each property re-opens, we will share information on our Travel Updates page at my.hgv.com/travel-updates. Our properties in South Florida are open, and we are now focusing on preparing our Orlando resorts for your return:
I much encourage you to visit us in Orlando. The city's golf courses, restaurants, malls and public parks are open, and Disney Springs has recently announced it will re-open on May 20.
If a beach vacation better aligns with your summer plans, our South Carolina resorts will be opening for occupancy by June 1. Additional properties we anticipate opening include Sunrise Lodge, a Hilton Grand Vacations Club (Park City, Utah) by May 21, and Valdoro Mountain Lodge (Breckenridge, Colorado) by June 1.
To assist you with choosing a future destination, we've provided links to all major market visitors bureaus on our Travel Updates page. Use these links to help research the operating hours of area attractions, restaurants and other local businesses.
If you're thinking about loading up the old family truckster and heading out on a family road trip, get a sneak peek at an upcoming article in our May eClub Traveler. Our editors have hand-picked road trip ideas for stays in Orlando, Myrtle Beach and Las Vegas. And for even more travel inspiration, access your all-new Club Traveler magazine. The Spring 2020 issue, which is available in a mobile-friendly and easy-to-use interactive format, features digital itineraries, maps, videos and panoramic photos to help you plan your upcoming vacation with HGV.
To take advantage of these openings, we're still offering reservations booked online at no cost through May 31, 2020. Book any 2020 or 2021 vacation online before the end of May and skip the booking fee. (Club Reservation windows apply). Enjoy these savings and make your vacation dreams come true. Get started here.
I will continue to share more information with you over the coming weeks as we examine Club policies, the impact the current climate continues to have on your travel opportunities and we re-open more properties for your enjoyment. Our Team Members, too, are eager to return to normal and are looking forward to welcoming you back.
Best wishes and good health to you and your loved ones,


Stan Soroka
Chief Customer Officer
Hilton Grand Vacations