Help > Club News > Stan Soroka's latest Club Member update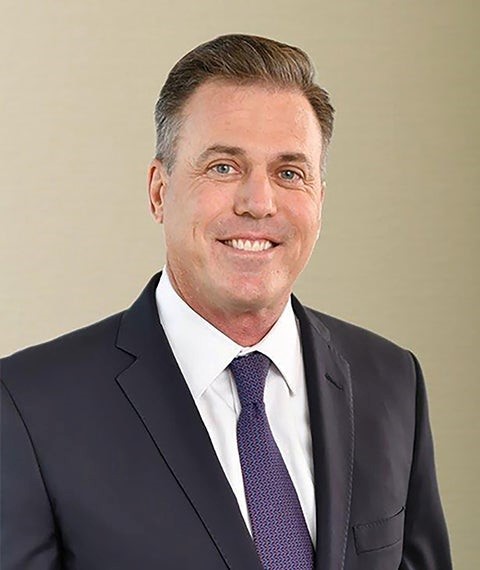 ---
Welcome from Stan Soroka
---
August 05, 2020
Dear Club Members,
Back in late May, I had the pleasure of attending the re-opening of Hilton Grand Vacations Club at Tuscany Village, one of many resorts now welcoming guests. At the re-opening, HGV Team Members gathered as part of a ribbon-cutting ceremony hosted by President and CEO Mark Wang and myself.
The celebration had just ended when someone announced our first guest was arriving at the carport. I suddenly found myself lucky enough to greet our guest personally, and the story they shared with me was both memorable and impactful.
This Club Member tried to book a spring trip at Tuscany Village twice, only to have both visits canceled due to an extension of the property's temporary closure. Once an official re-opening date was announced, he immediately made a reservation. And the night before our opening, he drove for more than 12 hours with his family, deciding not to stop and stay anywhere else, because, as he told me, they only felt safe staying with HGV.
I share this story because I think it makes a key point about your expectations with us. You choose to own and stay at HGV because of what we promise to deliver — an outstanding hospitality experience, one that places our Owners at the heart of everything we do. Now, more than ever, it's important we deliver on that commitment.
Building on that sentiment, we have implemented elevated cleaning protocols under our new Enhanced Care Guidelines, which incorporate Hilton CleanStay™. This initiative furthers our promise to provide you with a clean and safe resort environment. As part of our Enhanced Care efforts we are conducting temperature checks for Team Members before they start their work day. I invite you to learn more by visiting our dedicated program webpage.
We also continue to focus on ways to inspire travel. With every new issue of Club Traveler now delivered in an immersive, digital format, we offer unique and detailed itineraries to aid in your planning efforts. Understanding that road travel may be an option preferred by many, we spotlight several destinations that are regionally accessible by car: Myrtle Beach, Las Vegas and Orlando.
Also with sales now open for Maui Bay Villas by Hilton Grand Vacations, we embrace the aloha spirit of Hawaii by presenting this beautiful destination five ways. I hope you use this article to identify the different travel approaches you can take when planning a future visit to this tropical oasis. In other news, La Pacifica Los Cabos by Hilton Club is set to open toward the end of the year, meaning a vacation on Mexico's beautiful Baja California peninsula will be within your reach.
Switching to a more urban environment, renowned interior designer Bill Rooney highlights his work at our new property, The Quin Central Park by Hilton Club. Reservations at The Quin are now open, with its debut set in September. As the situation in New York continues to improve, I hope you will consider booking a stay at this inspired Midtown Manhattan location. Our West 57th Street by Hilton Club property is also open and accepting reservations.
While you read the Summer 2020 issue of Club Traveler, I hope you find yourself inspired to get back out and reclaim the experiences our great, big world has to offer.
Happy travels,


Stan Soroka
Chief Customer Officer
Hilton Grand Vacations