Resort Overview
6550 Estero Boulevard, Fort Myers Beach, Florida 33931
Check In: 3:00 PM / Check Out: 10:00 AM
Home Week Check In: Saturday
Important Information
Resort Not Bookable
Reservations cannot be booked online. Please contact a Club Counselor to make a reservation.
Accommodations
Only active Club Members can view available dates
-
Size sqft
Accommodates guests
Floorplan
Hearing Accessible
Mobility & Hearing Accessible with Bathtub
Mobility Accessible with Bathtub
Mobility & Hearing Accessible with 3'x3' Transfer Shower
Mobility & Hearing Accessible with Roll–in Shower
Mobility Accessible with Roll-in Shower
Resort Details
Amenities & Features
Accommodations
Resort Features
Address and Contact Info
+1 239-463-4469
Things to Do
Bell Tower Shops
Bell Tower Shops is the premier dining and fashion destination of the Fort Myers-Cape Coral market. The open-air features The Fresh Market, Bed Bath & Beyond and a 20-screen Regal Cinema complex.
Adventures in Paradise Boat Cruises & Tours
Daily cruises departing from Port Sanibel Marina. Join us for Backwater Fishing, Shelling & Lunch Cruises to the barrier islands, Sea Life Encounters, and Dolphin Cruises in the Morning, Afternoon and Sunset. Hop aboard the island trolley for our Historical Trolley Tour of Sanibel Island!
The Latest from the Club Traveler eNewsletter
November 2020
A summary of this year's Club program changes to provide you with extra flexibility and peace-of-mind, and a look at what's to come next year and beyond.
September 2020
Whether it's knowledgeable staff or local produce, here are some things to look out for during your next vacation with HGV
Tips from our Resort Team:
Discover the benefits of vacation ownership
Experts and recent studies agree that investing in a vacation means investing in your personal health and overall well-being. Learn more about the benefits of vacation ownership with Hilton Grand Vacations. Complete the form below and we will contact you during our hours of operation which are Monday - Friday 10:00 am to 7:00 pm and Saturday 11:00 am to 3:00 pm ET.
Submit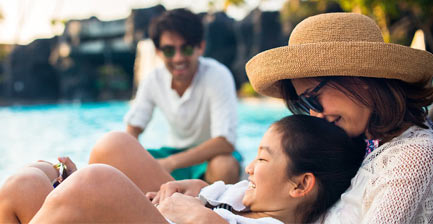 Thank you for your interest! We invite you to complete the form to the left and we will contact you as soon as possible.
Contact Us: 1-800-230-7068
Thank you
Thank you for your submission