Resort Overview
2181 Kalakaua Avenue, Honolulu, Hawaii 96815
Check In: 4:00 PM / Check Out: 10:00 AM
Home Week Check In: Saturday
Important Information
Resort Not Bookable
Reservations cannot be booked online. Please contact a Club Counselor to make a reservation.
Accommodations
Only active Club Members can view available dates
-
Size sqft
Accommodates guests
Floorplan
Hearing Accessible
Mobility Accessible with Roll-in Shower
Mobility & Hearing Accessible with Roll–in Shower
Mobility & Hearing Accessible with Bathtub
Mobility Accessible with Bathtub
Mobility & Hearing Accessible with 3'x3' Transfer Shower
Resort Details
Amenities & Features
Accommodations
Resort Features
Address and Contact Info
+1 808-462-4000
Things to Do
Movie Night
Mon
Rooftop Pool Deck
Lights, Camera, Action! Join us for Movie Night every Monday (weather permitting) at the rooftop pool deck. Relax as we show classic movies under the stars and enjoy Happy Hour prices while the movie is playing. Na Lani Sky Lounge Bar only open until 8 p.m.
7:15 PM - 12:00 AM
Waikiki Aquarium
Enjoy a day at the Waikiki Aquarium. Founded in 1904, it is the second oldest public aquarium in the United States. Open Daily from 9:00 a.m. - 4:30 p.m.
Biki
Biki is Honolulu's bikeshare program; a form of public transit using a network of bikes that are available to the public for short trips around town. For more info: https://gobiki.org/
The Latest from the Club Traveler eNewsletter
January 2021
Learn about changes to your Club program so you can maximize your membership in the New Year
Tips from our Resort Team:
Discover the benefits of vacation ownership
Experts and recent studies agree that investing in a vacation means investing in your personal health and overall well-being. Learn more about the benefits of vacation ownership with Hilton Grand Vacations. Complete the form below and we will contact you during our hours of operation which are Monday - Friday 10:00 am to 7:00 pm and Saturday 11:00 am to 3:00 pm ET.
Submit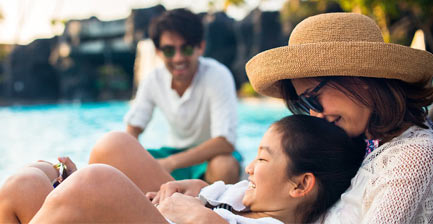 Thank you for your interest! We invite you to complete the form to the left and we will contact you as soon as possible.
Contact Us: 1-800-230-7068
Thank you
Thank you for your submission