Resort Overview
Braemar Road, Ballater, Royal Deeside AB35 5XA
Check In: 4:00 PM / Check Out: 10:00 AM
Home Week Check In: Saturday
Important Information
Resort Not Bookable
Reservations cannot be booked online. Please contact a Club Counselor to make a reservation.
Accommodations
Only active Club Members can view available dates
-
Size sqft
Accommodates guests
Floorplan
Hearing Accessible
Mobility Accessible with Roll-in Shower
Mobility & Hearing Accessible with Roll–in Shower
Mobility & Hearing Accessible with Bathtub
Mobility Accessible with Bathtub
Mobility & Hearing Accessible with 3'x3' Transfer Shower
Resort Details
Amenities & Features
Accommodations
Resort Features
Address and Contact Info
+44-13397-55858
Things to Do
Children's Play Park
Sun - Sat
On-property
This fun play park offers safety and entertainment for all children.
All day
Cycle Hire
Sun - Sat
Bike Station, Station Square, Ballater AB35 5RB, United Kingdom
Take a bike ride around Royal Deeside. Cycle Hire (bike rental) is available for all ages through Ballater Bike Station in Station Square, Ballater. Please contact the Leisure Desk for more details.
All day
Distillery Tours at Royal Lochnagar Distillery
Distillery tour exclusive for Craigendarroch guests every Thursday with Royal Lochnagar Distillery. Call +44(0)13397 42700. Visit www.discovering-distilleries.com/royallochnagar for more details.
Hidden Deeside Tours
Tour discounts available for groups staying at Craigendarroch. For bookings and inquiries, please contact +44 (0)7920 801546, or visit www.hidden-deeside.com
Innes Carma Tours
Daily small group tours to some of Royal Deeside's most beautiful and interesting locations including castles, distilleries and areas of natural beauty. Along the way local guide, Tom Innes, will entertain you with stories of Aberdeenshire and Scotland's history and culture. For more information or to book please contact us on +44 (0) 7767 851154 , e-mail tom.innes@innescarmatours.com or Facebook message at @innescarma
The Latest from the Club Traveler eNewsletter
January 2021
Learn about changes to your Club program so you can maximize your membership in the New Year
Tips from our Resort Team:
Discover the benefits of vacation ownership
Experts and recent studies agree that investing in a vacation means investing in your personal health and overall well-being. Learn more about the benefits of vacation ownership with Hilton Grand Vacations. Complete the form below and we will contact you during our hours of operation which are Monday - Friday 10:00 am to 7:00 pm and Saturday 11:00 am to 3:00 pm ET.
Submit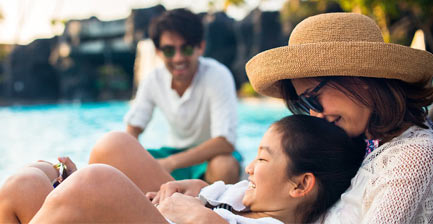 Thank you for your interest! We invite you to complete the form to the left and we will contact you as soon as possible.
Contact Us: 1-800-230-7068
Thank you
Thank you for your submission